On March 10th, 2023, Tata Sustainability Group (TSG) hosted the seventh Regional Volunteer SPOC (Specific Point of Contact) Meet andthe very first in Pune. 30 volunteering SPOCs from 6 Tata companies attended the meet. The objective of the meet was cross sharing of ideas and best practices and identify areas for collaboration. Participants reflected on the Tata group's volunteering goals and discussed ways to achieve the Group Aspiration for 2025.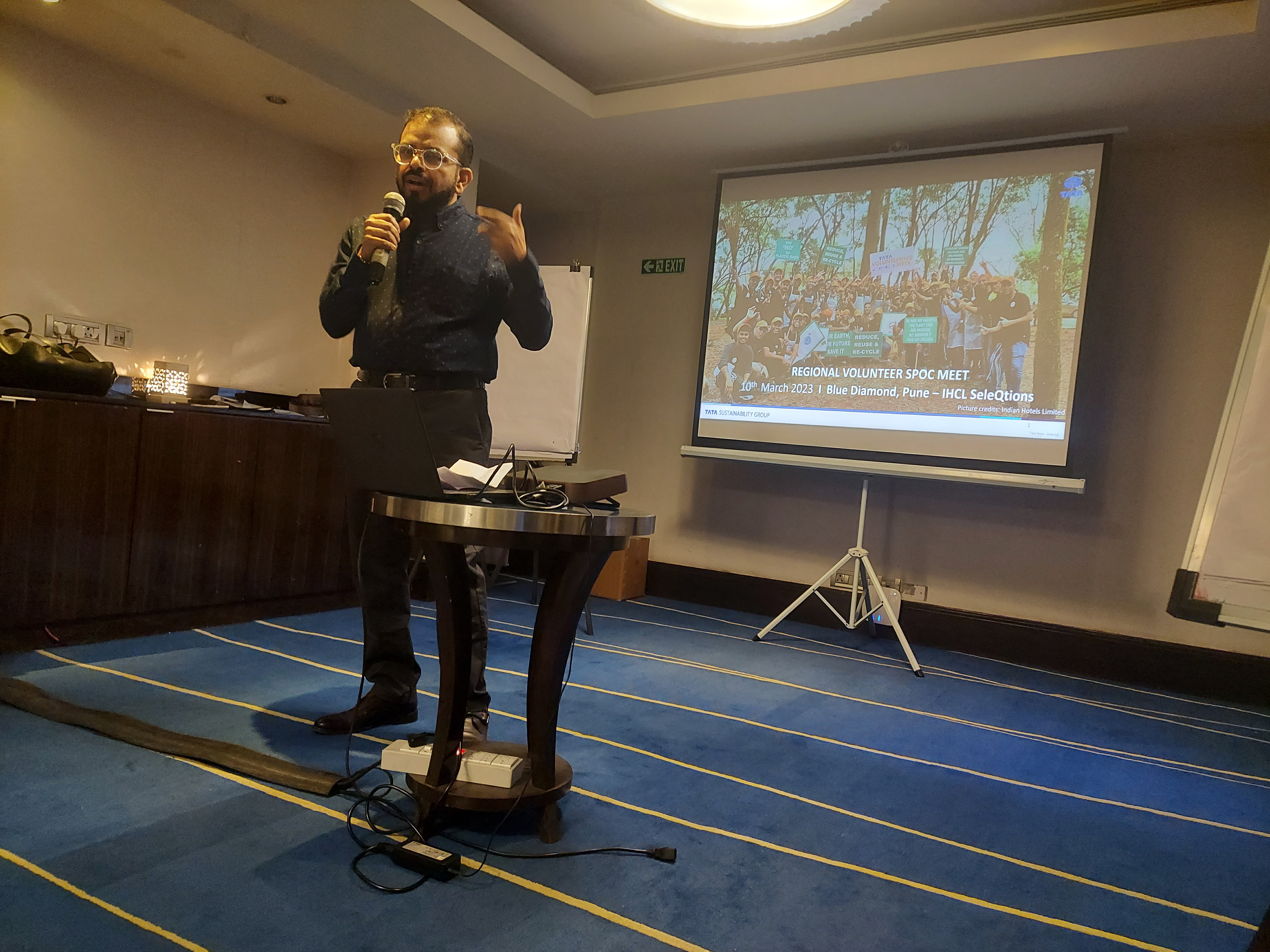 The keynote address was delivered by Sudipta Marjit, Group Head Human Resource, Business Excellence and Office of Strategy Management. He spoke about the challenges and opportunities involved in volunteering and cited anecdotes on the Tata way of giving back to communities. He emphasized the importance of making the jump from being willing to volunteer, to overcoming challenges (work, personal commitments etc) to reach the last mile, by actually volunteering for the chosen activity. He also highlighted the significance of volunteering for employee engagement as well as leadership development. He concluded his address by acknowledging the important roles played by volunteering SPOCs of companies and congratulated them for collectively steering the group to clock a million hours annually.
Gauri Rajadhyaksha, Deputy General Manager, TSG, presented a group-level overview of volunteering, including highlights for FY22, opportunities provided by Tata Engage, the global benchmark of corporate volunteering programs, and support from TSG to help companies meet the group volunteering aspiration of four Per Capita Volunteering Hours (PCVH) by 2025.
Savita Savant, Senior Manager HR & CSR and Ishani Kolhatkar, Assistant Manager HR & CSR from TACO Group and Rohit Saroj, DGM CSR from Tata Motors presented their company-level approach towards volunteering, including pathways explored for deepening and widening volunteering within their companies. This included offering a rich and varied spectrum of opportunities, empowering employees to volunteer in areas they are passionate about, enhancing the role of SPOCs as enablers, the importance of impactful communication campaigns, and importance of having robust reporting mechanisms.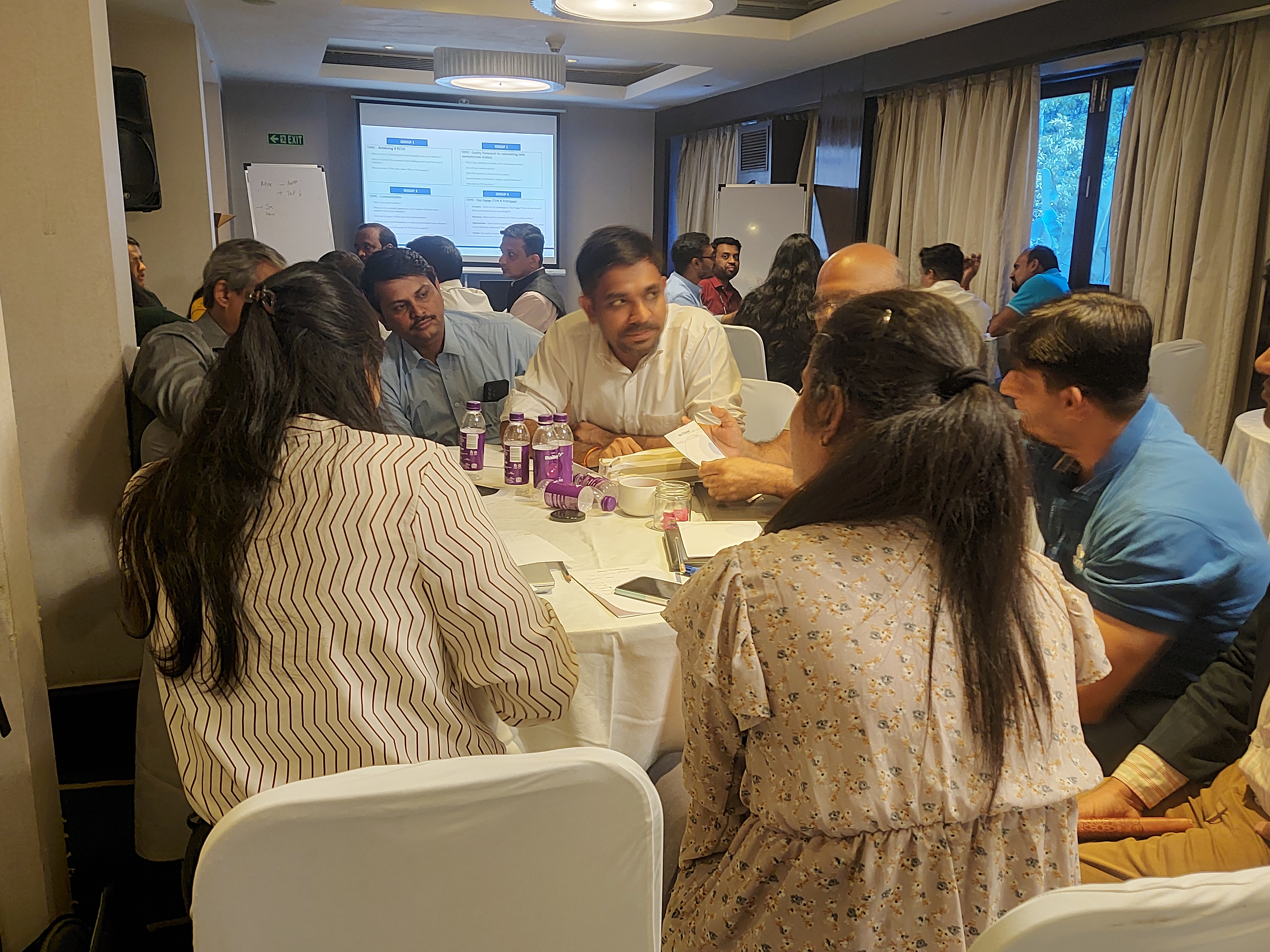 During the second half of the day, Gauri Rajadhyaksha facilitated group breakout sessions where participants brainstormed and discussed various themes related to volunteering, such as achieving four PCVH, communication strategies, quality framework, and Tata Engage programs. Participants presented potential opportunities and challenges, outlined plans for moving forward, and suggested areas for TSG to lend support. In addition to the various learnings and reflections on volunteering, the meet provided an opportunity for the SPOCs to network, establish connections, engage in conversations, and build relationships with SPOCs from different organisations.
The Pune SPOC Meet ended with a warm vote of thanks by Bindu Duraikannu, Assistant Manager, TSG.