Volunteering is increasingly becoming the preferred way of contributing towards causes that are close to one's heart. Many of us wish to make the world a better place to live in, but we do not know how to begin. Tata Engage was formed with this very idea.
We want to briefly explain to you how a typical day in the life of a volunteer takes shape. Volunteers put in more than their time, they put in their energy and their heart. While it is hard to pinpoint every project and activity that such a person undertakes; here, we have tried to give you a sneak peek into the day of a passionate volunteer's time during Tata Volunteering Week (TVW) 10. You will hopefully gain a sense of what life can be like when you choose to volunteer.
Tanya Darbari from Indian Hotels, Bengaluru, spiritedly spoke about her day with us and what drives her to volunteer. Here's what she says:
"I wake up at 6.30 a.m. I share an apartment with other working women and so, between waking up and leaving for work, I usually have no time to spare. I am hurrying about to finish my morning chores and then get ready for work.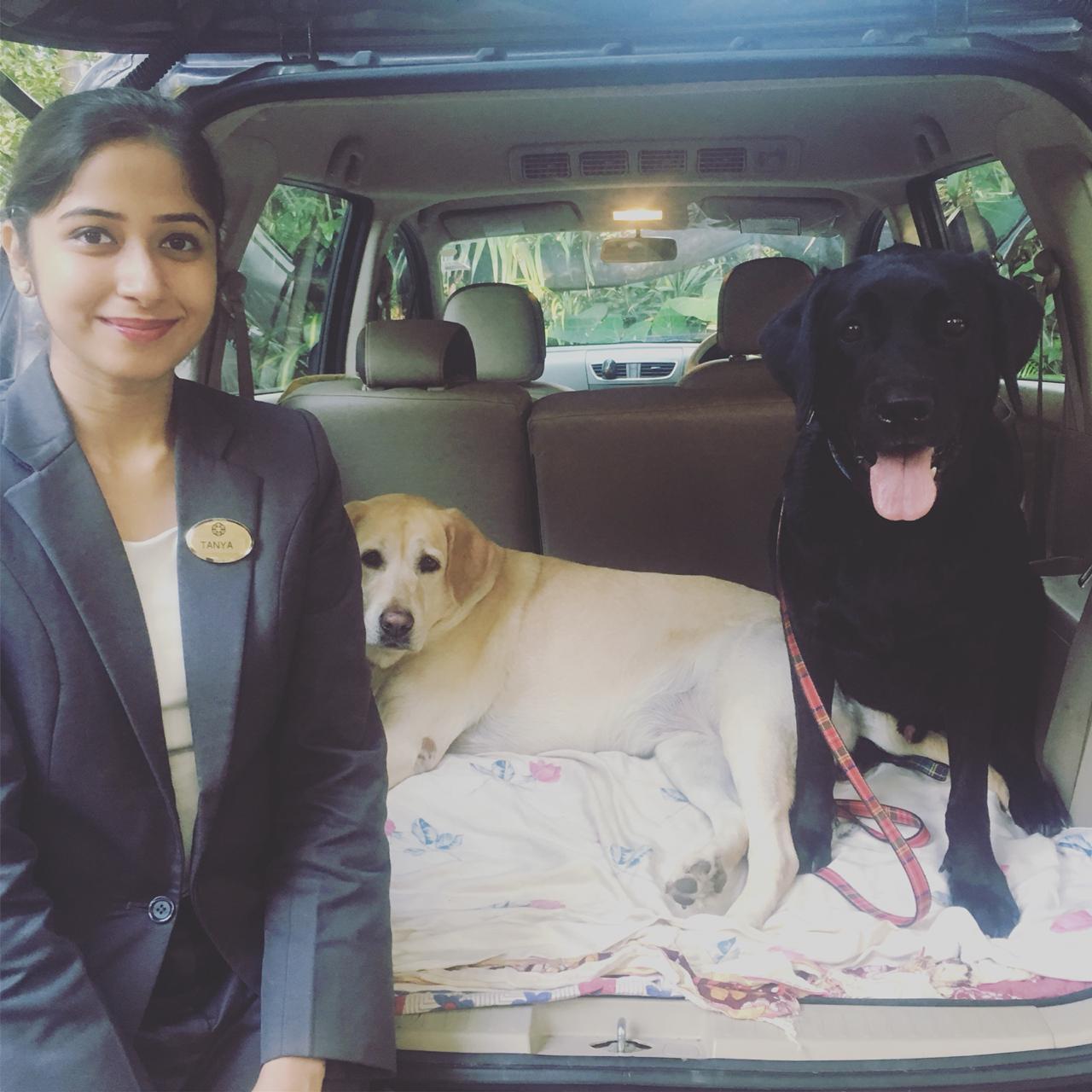 "I currently work as a Management Trainee in Human Resources at Taj West End and I commute to the hotel in a cab. I leave home at around 8:15 a.m. It takes me approximately twenty minutes to reach and these few minutes are the most important moments of my day. It's my precious 'alone time' and I like to spend it listening to music, clearing my head and preparing myself for a busy day at work.
"The first thing I do after entering the hotel is to grab some breakfast. I firmly believe that no matter the work pressure, one should never skip meals or sacrifice sleep. You can eat and sleep less than what you usually do, but you should not give up either. It's important to have a balance between work and personal well-being so that you don't get tired at the end of the day.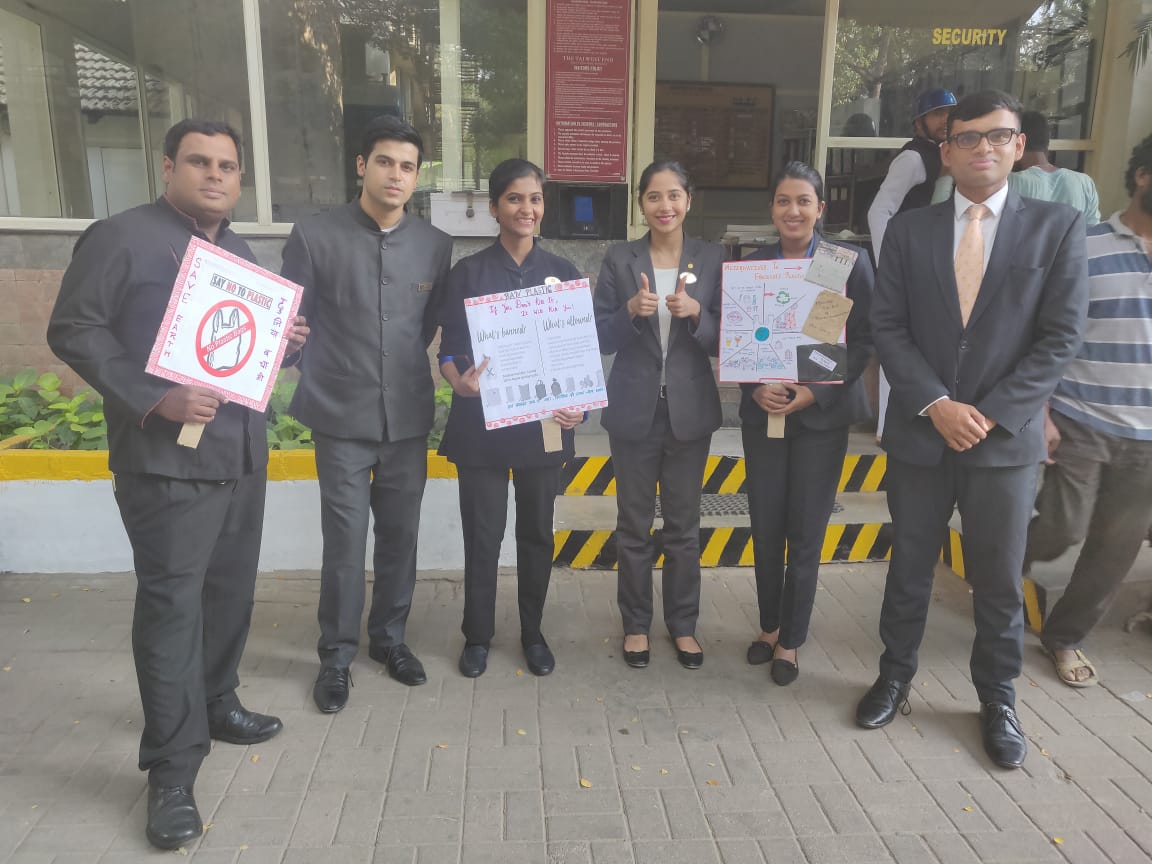 "Post breakfast, I start crossing tasks off my to-do list. These could be pending tasks from before or new ones for the day. Every day is extremely hectic and the work never stops. I pause for lunch. The whole Human Resources team consciously tries to have their lunch together. Since we work at a hotel, there's never a hassle about food. At lunch, we keep the conversations light and informal. We try to know more about each other. It's a refreshing break from work. While productivity does drop immediately after lunch, we try to keep the momentum going. Besides, when you must get things done, you simply must get them done!"
So how does she find time to volunteer! We were curious.
"On days that my colleagues and I take up any volunteering activity, we make time to volunteer while balancing our work schedule. Sometimes people use their off days as well. We often put in extra hours to ensure our productivity doesn't get affected.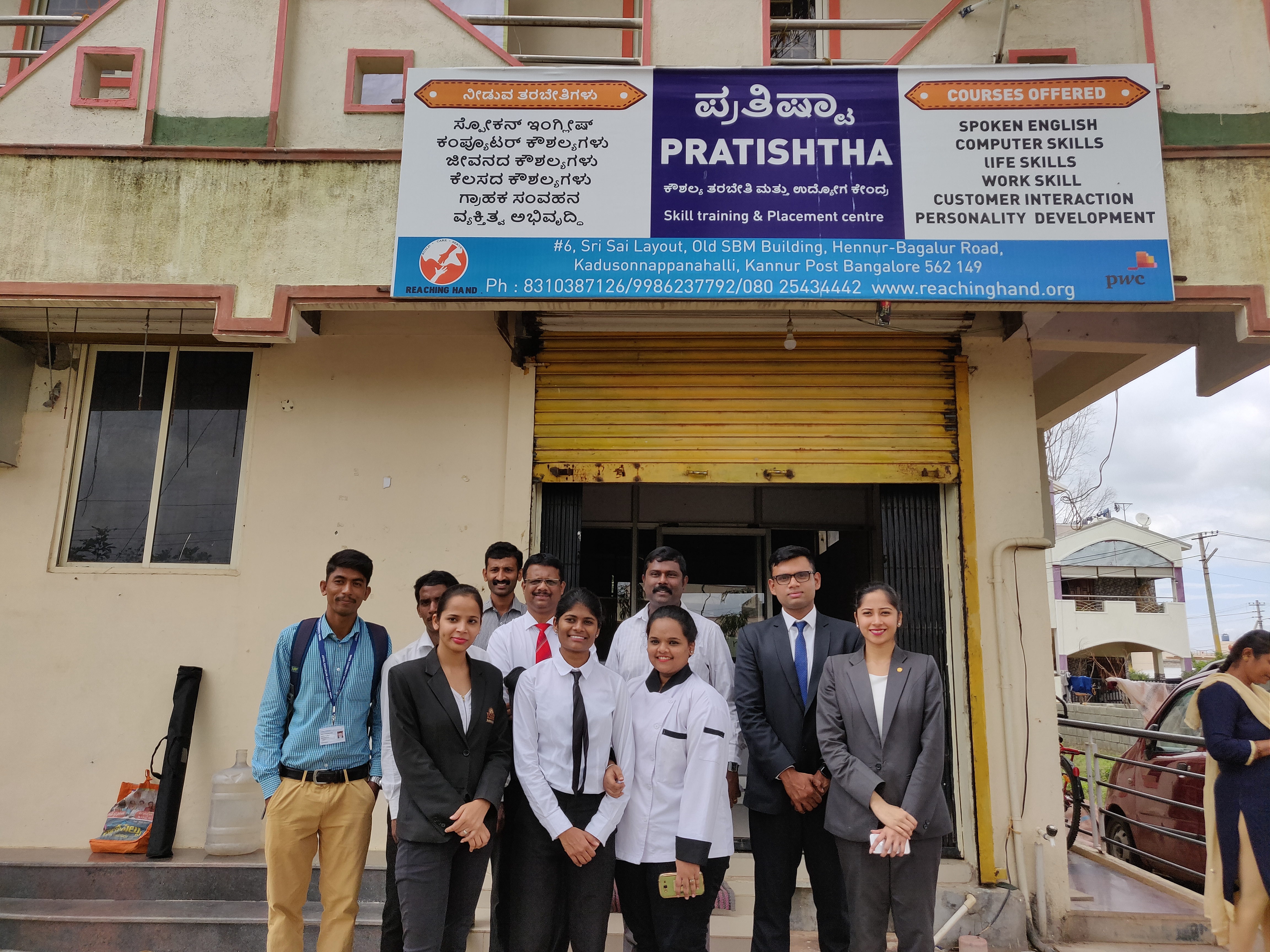 "For instance, on the day of our last off-site volunteering visit, we reported to the office earlier than usual. We were partnering with Reaching Hands and Prathishta Foundation, non-profit organisations that are committed to upskilling the underprivileged. We left together at 9 in the morning and travelled in cabs to reach the location. We typically have an appointed facilitator for every group of volunteers, who is responsible for driving the initiative.
"Upon reaching, we were surprised to see an all-female gathering. Along with members from Tata STRIVE and other Tata employees, we had the opportunity to inform these women about a career at our companies. One woman, I remember, had even brought her new-born to the event. They were that keen on gaining employment. I spoke about Taj West End and the different roles that they could play at the hotel, across the three departments of Housekeeping, Food and Beverages, and Food Production.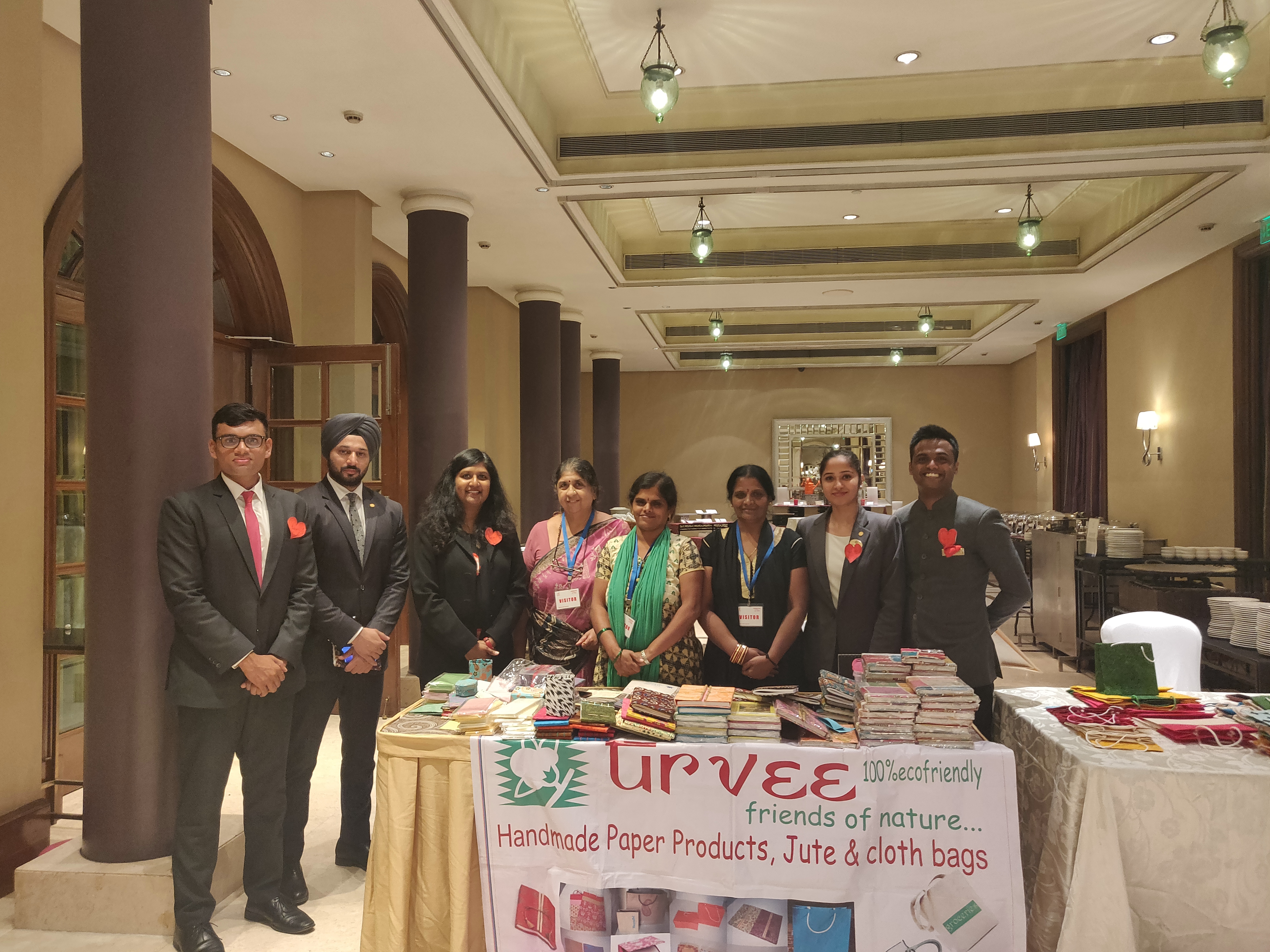 "The session lasted three hours and after it ended, we travelled back to the office in time for lunch and resumed our normal schedules. I browsed through the Tata Engage website and looked at the activity plans of other Tata companies, to see if we could join any. I also uploaded the details of our visit to the website. My spirits were high for the rest of the day, and they soared even higher when some of those women actually turned up at the hotel the next day to enrol themselves in our training programme! We were able to give their lives a direction."
"How does it feel at the end of it all?" we asked her.
"I have been part of all the recent Indian Hotels' volunteering activities. Each one was different from the other and helped us reach every section of society. It feels great to be able to make a difference. Animal welfare is the cause closest to my heart and I am glad that we could also conduct an awareness programme around that. I am extremely eager on continuing on my volunteering journey and making the most of the resources that are available to me. My mother too is very supportive.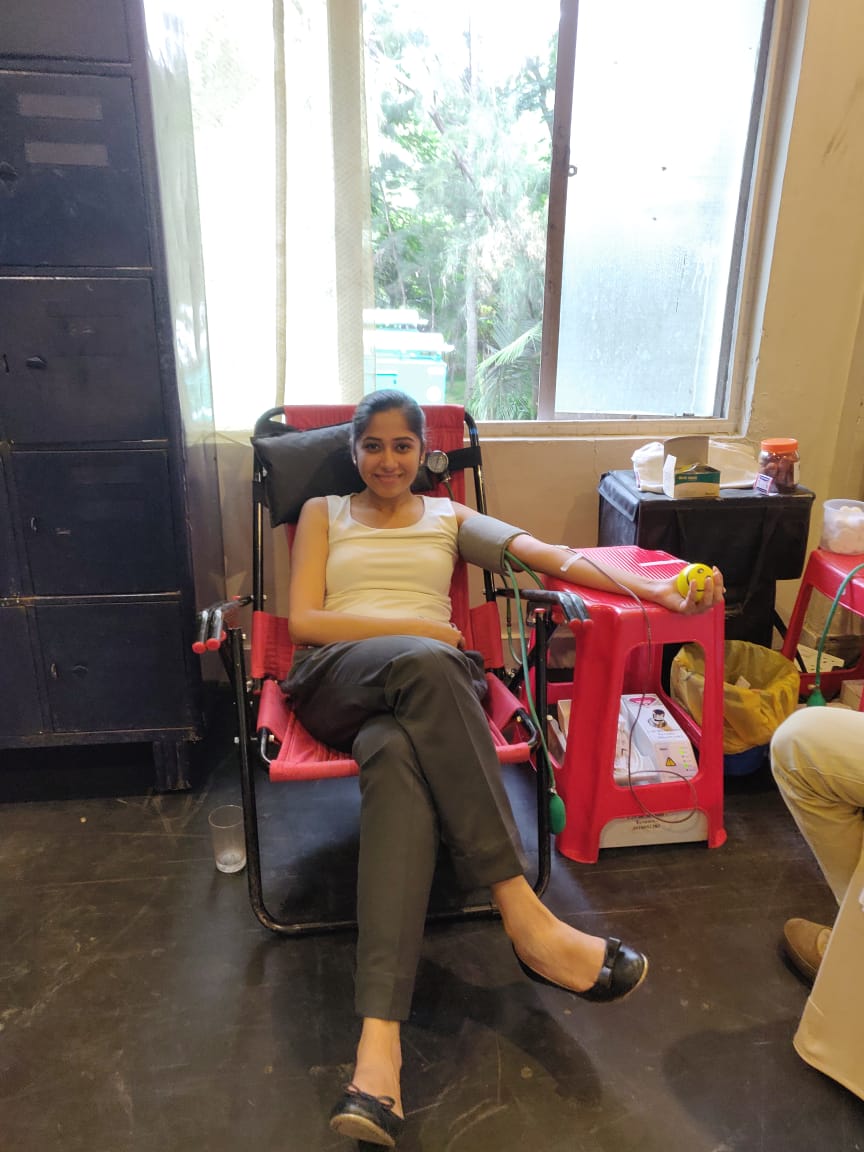 "As an individual, you sometimes feel that you can't change much around you. But once you take a stand and choose to volunteer, you start off a chain of reactions that changes more than what you imagine. Volunteers should keep sharing their experiences with everyone and inspire as many people as they can."
Like Tanya, there are innumerable volunteers who are passionate about touching lives and making a difference. And TVW is just the right medium that provides a direction to the volunteering aspirations of all Tata employees, their family members and retirees.
About Tata Engage
Tata Engage, a platform set up by the Tata Sustainability Group, is a vibrant medium for like-minded people across the Tata group to engage themselves in and bring about a positive impact in the society.