At the recently organised Regional Volunteer SPOC Meet in Kolkata on January 24, 2023, the Tata Sustainability Group brought together 25 volunteering Specific Points of Contact (SPOCs) from 13 Tata companies.
The workshop focused on an in-depth understanding of the group-level volunteering context, reflecting on the Tata group's Volunteering Aspirations for 2025, facilitated cross-sharing of ideas and company-level good practices, identified strategies for effective communication on volunteering, and brainstormed on the 'quality' aspect of the Group Volunteering Vision, and on co-creating means to achieve the collective volunteering aspiration.
25 SPOCs from 13 Tata companies congregated for the Regional Volunteer SPOC Meet in Kolkata, along with leadership across group companies
Shrirang Dhavale, general manager, Community Services and Administration and Accounts, TSG, set the context for the workshop and welcomed the MD of Tata Steel Downstream Products, Sandeep Kumar. Mr. Dhavale highlighted the potential of 900,000 employees coming together and committing four hours towards volunteering towards creating quality impact rather than merely meeting the numerical goal. He emphasised that giving back to the community was the differentiator that sets the Tata group apart from other companies.
In his address, Mr. Kumar emphasised the importance of building synergies across Tata companies for large-scale sustainable impact through volunteering. He highlighted how contributing time and skills through volunteering would have a transformative impact on the volunteer at an individual level. He added that at a macro level, it would enable corporates to create scalable impact for communities. He reinforced the importance of the Tata Group's aspiration of increasing PCVH (Per Capita Volunteer Hour) and the opportunity for cross-sharing, learning and building synergies.
Gauri Rajadhyaksha, deputy general manager, TSG, presented a group-level overview of volunteering, including volunteering highlights for FY22, opportunities provided by Tata Engage – the group-level platform for volunteering, a global benchmark of corporate volunteering programmes and support being extended by TSG to enable companies to take bigger and bolder steps in their journey to meet the group volunteering aspiration.
Representatives from four Tata companies presented their enterprise-level approach to volunteering and the work that has been done to reach the collective target. Dr. Ratna Sinha from Tata Metaliks, Sneha Pandey from Tata Steel Downstream Products, Pradeep Kumar Ghosal from Tata Power Central Odisha Distribution, and Prabhakar Kumar Singh from Indian Hotels Company shared their unique strategies for promoting volunteering within their companies, including appointing "EV champions," calendarising activities, the role played by senior leaders as influencers of change and the importance of impactful communication campaigns to institutionalise volunteering.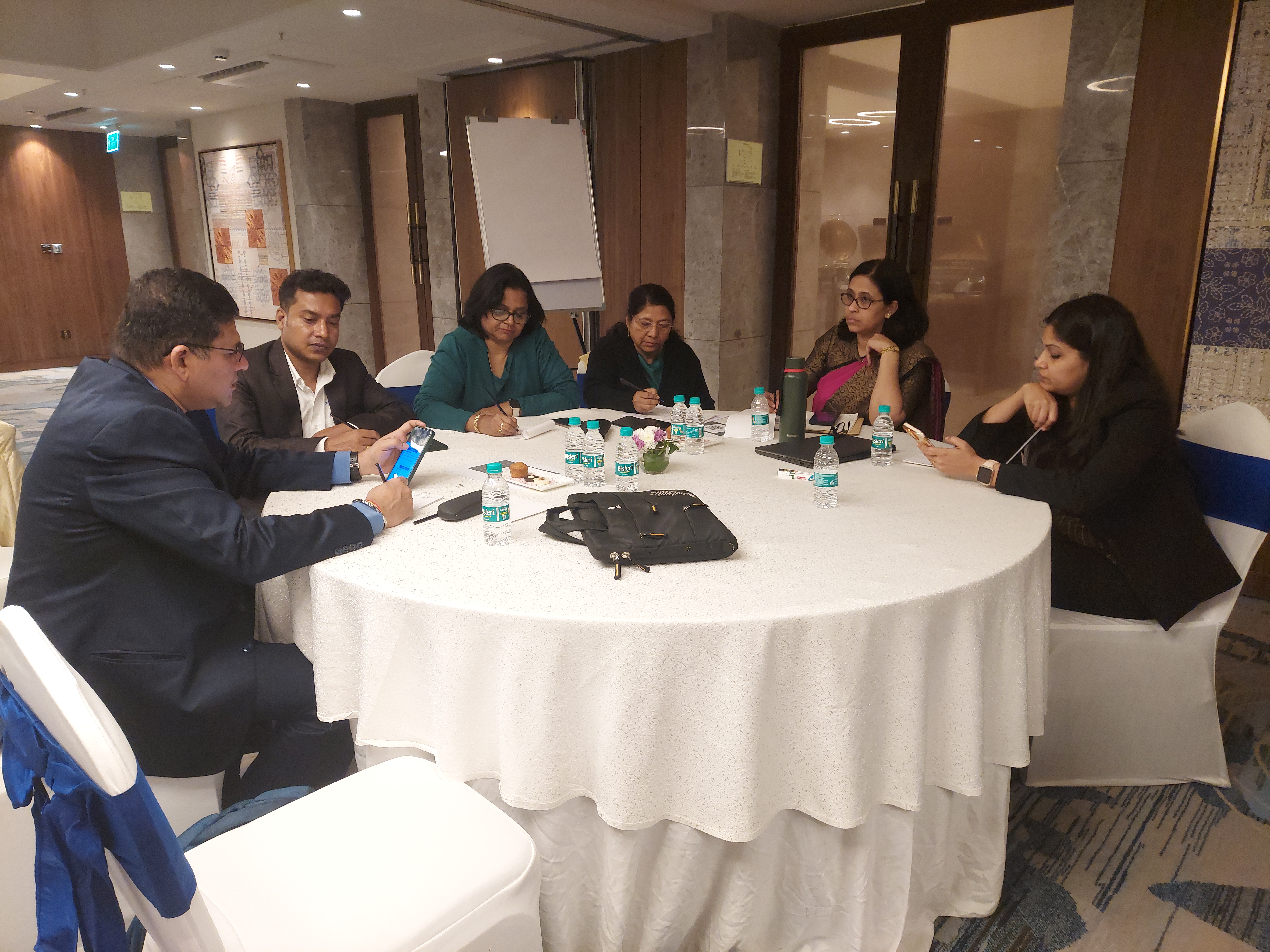 During the second half of the day, the participants engaged in breakout groups to discuss various themes related to volunteering, such as achieving the aspiration set out by the group, communication strategies, quality framework, and Tata Engage (TVW and ProEngage) programs. They also discussed potential opportunities and challenges and outlined a plan for moving forward. The session led by Ms Rajadhyaksha and Mr. Dhavale, provided invaluable insights and recommendations for companies and TSG.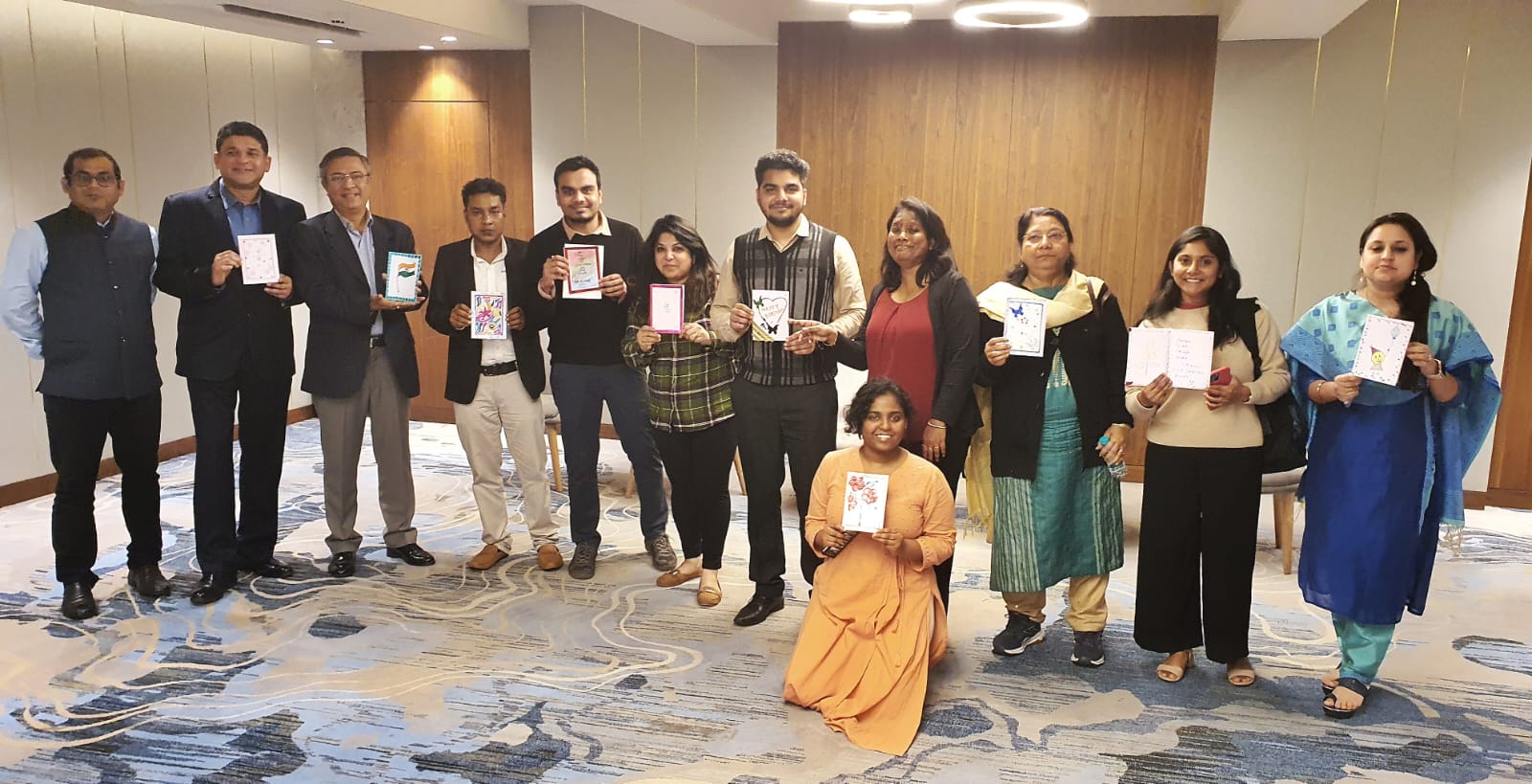 The meet concluded with a vote of thanks from Mr. Dhavale and a fun volunteering activity facilitated by Tata Steel where SPOCs created greeting cards for children from SOS Children's village in Kolkata.