Four TVW Stories That Will Make You Go, "Why didn't I think of Volunteering before?"
Volunteering is supposed to be a selfless act that lets you help others. However, most TVW7 volunteers have proudly declared that such a perspective is not entirely accurate.
Time and again, volunteering efforts have helped the 'giver' more than they helped the receiver. For most people at TVW7, this was an adventure beyond the mundane routines of life that found them 'joy'.
For Namrata and Mallika, it was simply about the 'joy' of connecting with individuals and see the hope of progress in their eyes; for Vishal, it was the 'joy' of watching his daughter relish the experience of sharing a passion for art with underprivileged children. For another volunteer, Soni, it was the 'joy' of doing something so different from the ordinary grind.
Namrata Narasimhan, Group Publications, Tata Sons
Namrata's very first activity was an interactive session with the children with children in a municipal school, in partnership with ToyBank. After her first exciting opportunity with Tata Engage, she didn't bat an eyelid before signing up for another volunteering session with OSCAR Foundation.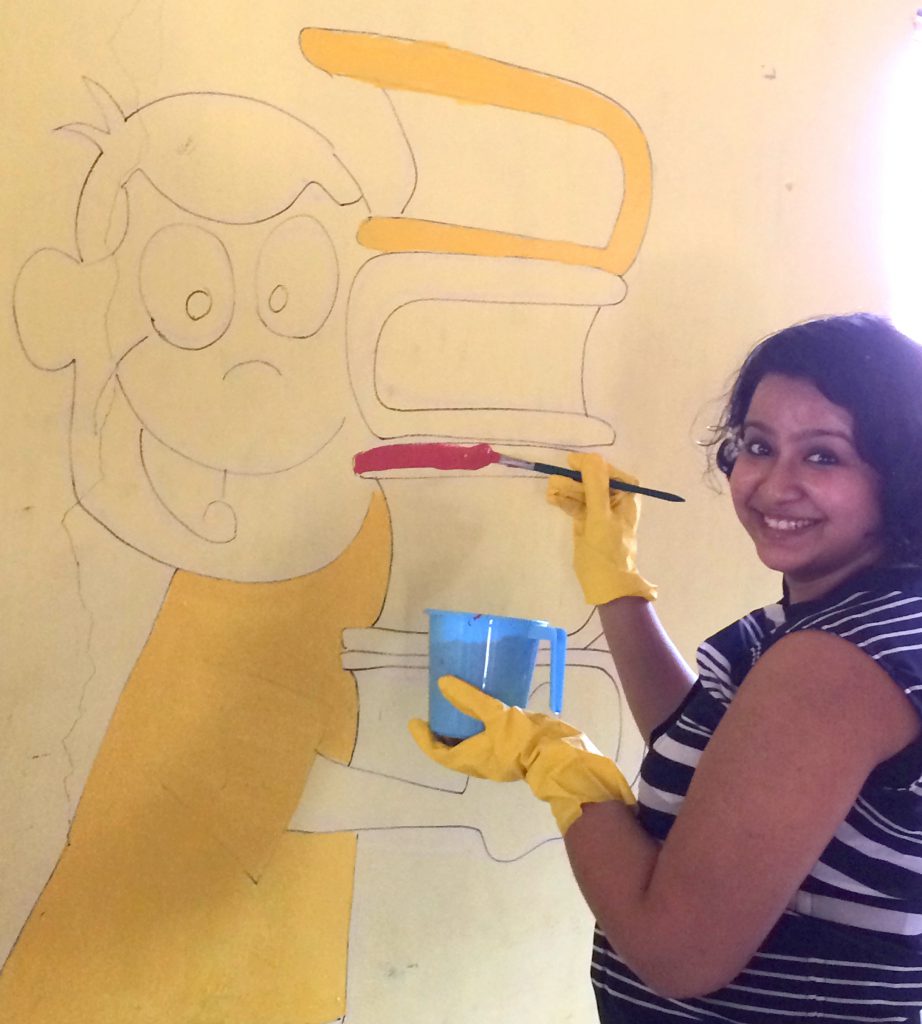 In her own words, "To brighten up a child's day is a brilliant way to make your week worth it. The sense of accomplishment while looking at happy faces cannot be described. My first time at TVW7 and I can't wait for additional volunteering activities! Loved it!"
Mallika Sriraman – Tata Consulting Engineers
Mallika participated in a career counselling programme, as well as an exposure visit for disadvantaged youth organised by Antarang Foundation. The young people counselling were just about ready to graduate and enter the workforce. The programme aimed to connect the youngsters to senior management to discuss career options.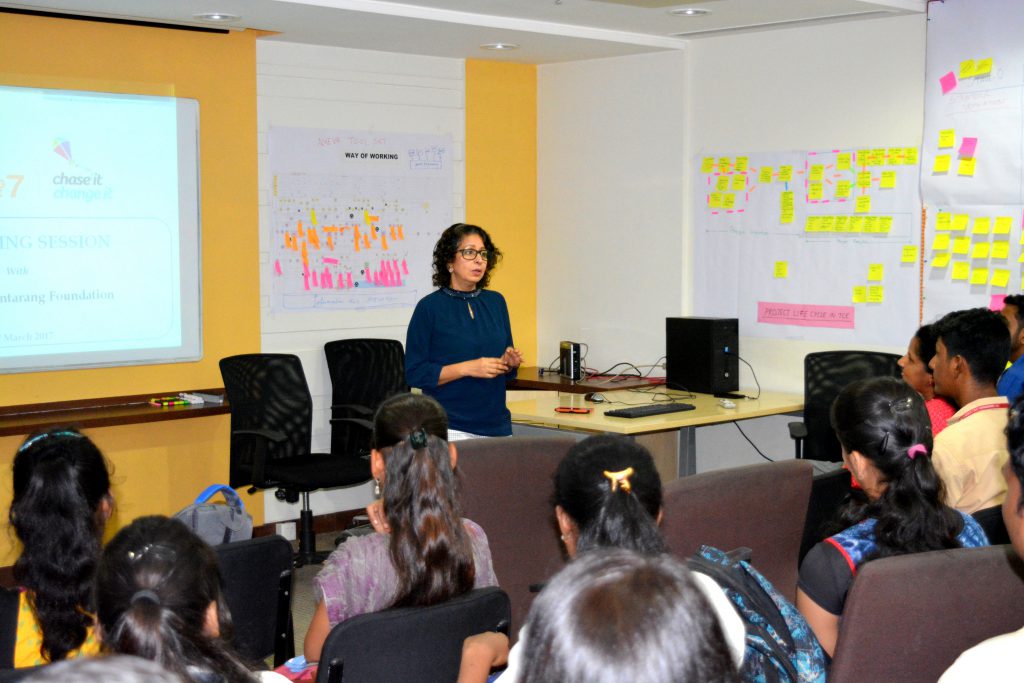 "I addressed the students and explained the opportunities available to them. I have realised that, going forward, volunteering has to be a way of life. I have made a resolve to continue engaging with the youth community on a continuous basis. Even that would make a difference, I feel.", says Mallika, and we couldn't agree more.
Vishal Bhavsar, Tata Sustainability Group
Vishal participated in a painting competition, organised by Tata Housing, for impoverished street children. Vishal's daughter loves painting, something that influenced his decision to take up a volunteering activity of this nature.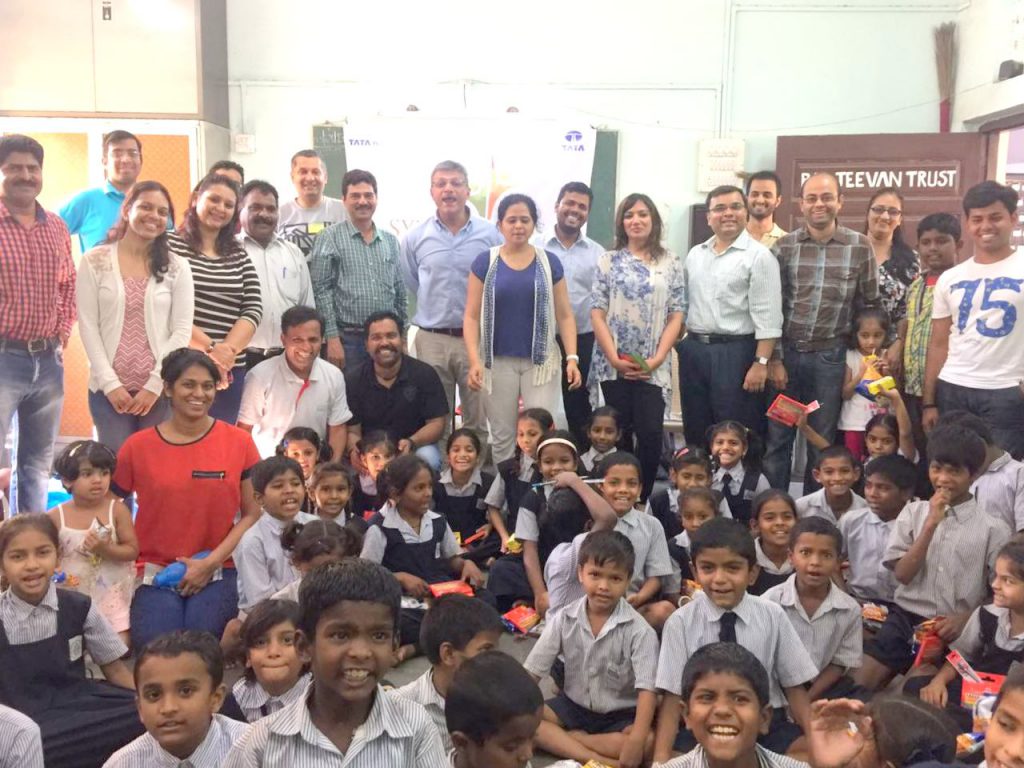 "Tata Housing had organised Painting Competition in association with Bal Jeevan Trust (NGO) for these kids where they were given open canvas to paint their imagination. I wanted to be of help in conducting this activity, but more so wanted to catch a glimpse of what kind of imagination is brought out by this class of underprivileged children." Another truth – interacting with beneficiaries can be an eye opening experience.
When asked if he'd do this again, Vishal was quick to respond: "This is my first volunteering activity at Tata and it was also the first for my daughter. I thoroughly enjoyed it and look forward to many more in coming years."
Soni Bundele – Ginger Hotels
Soni's team participated in a cleanliness drive in Hinjewadi's Jilha Parishad Prathmik Vidyalay. The volunteers interacted with almost 400 students and shared their own life experiences. The team also conducted a drawing competition on the importance of hygiene.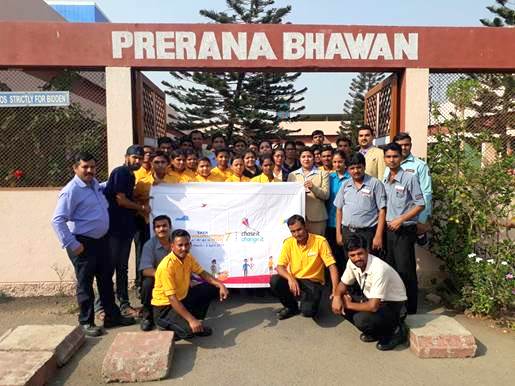 "It was a really joyous experience." said Soni "The team also conducted a special session with female staff members. We also planted saplings in and around the school premises.
You too can find these little 'joys' by making volunteering a way of life.
Chase it to change it with TVW7, while you still can! J