'Educating the mind without educating the heart is no education at all.'
~Aristotle~
Economies across the globe have been striving to ensure that education is made available to children belonging to all strata of society.
Even though enrollment in primary education in developing countries has reached 91 per cent, around 57 million children remain out of school. Moreover, close to 103 million youth worldwide lack basic literacy skills.*
In India, a country with the second largest population in the world, more than 50% of its population is below the age of 25. This makes education and skill building one of the greatest needs of a growing nation. A challenge in a society that is separated on the basis of caste, class, religion, creed etc. making it difficult for children to access quality education. But, this is also a reason for corporate volunteers to step into the picture and pass on valuable knowledge and skills to the gen-next.
The best way to do it is to give young minds a taste of what learning new things feels like and then keeping them engaged with practical learning tools. Keeping these realities in mind, TVW6 volunteers decided to do their bit towards bridging the education gap, in their own special way:
Street Classes for the Community Children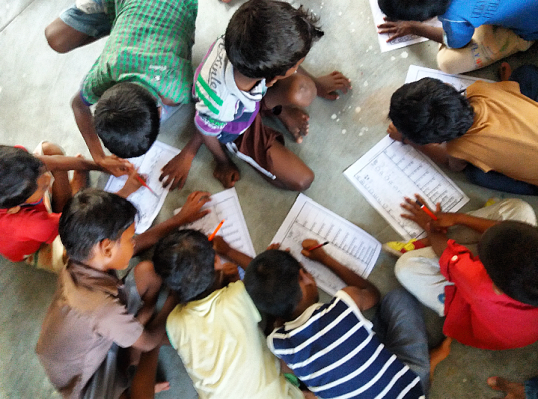 Based on the Education Audit Report conducted in the community of Chemmenchery, TCS volunteers in Chennai found a big gap in the learning level on basic reading and arithmetic skills of every student. To address the gap, volunteers are organizing weekly classes to engage them on activity based learning, movie screening and awareness sessions on health, hygiene and safety.
The volunteers conducted a movie screening on "Joy Of Giving" to help inculcate the value of sharing, followed by a a profile talk on "Mahatma Gandhi" to commemorate the birth anniversary of the Father of the Nation (2nd October).

Joy of giving Week was 'Out of this World'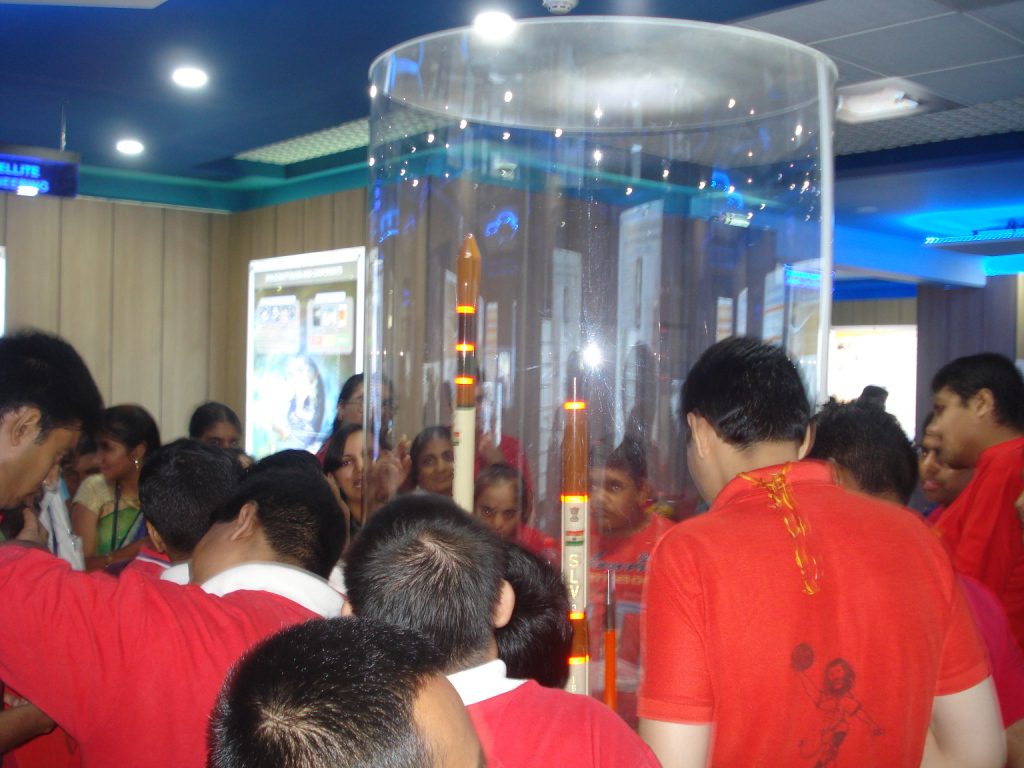 Voltas volunteers organized a visit 'UTTHAN' – an NGO that provides training to mentally challenged children to lead a life with dignity.  Voltas volunteers tied up with ISRO to conduct a visit for the children to an exhibition on 'Space, Science & Technology'. Apart from facilitating the visit, the volunteers also spent a few hours with the children to help them understand what space technology is all about.
Experiencing the World of Retail
Nothing beats practical learning, which is why eager volunteers from the Westside store decided to Count themselves In with a special 'Learn on the job' session for young students, of Colaba Municipal School. Staff members gave an extensive tour of the Kalaghoda Westside store to the 9th grade students, with thorough emphasis on how to manage apparel, the role of store assistants and store managers, what it takes to be a good retail salesperson and lots more. Students were also taken for a visit to the Westside Corporate Office for a tour of what happens behind the scenes of the retail sector.
Guiding Bright Minds of the Future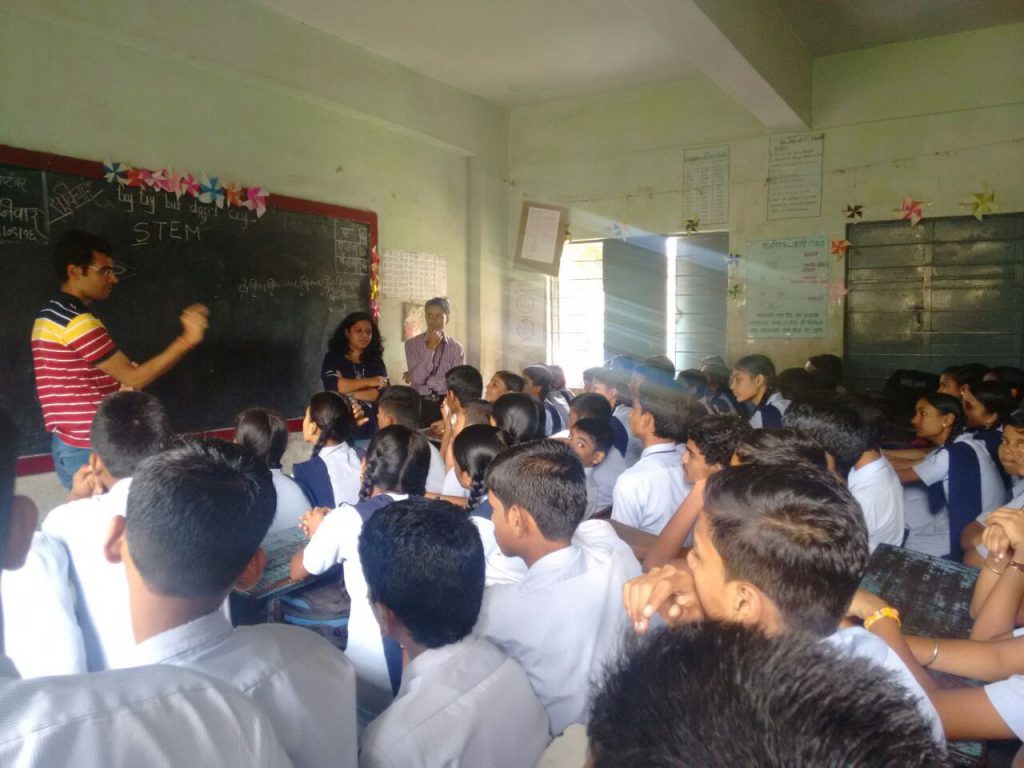 Tata Technologies' STEM program aims to instill curiosity and interest in the school children towards science and engineering subjects and enhance their experiential learning. Engineers from the company in Pune visited local schools at Maval Taluka and held sessions related to STEM subjects. They interacted with students from 8th to 10th grade and helped find solutions to their queries on Science, Technology, Engineering and Math.
'Smart Champs' Can Pave the Way Ahead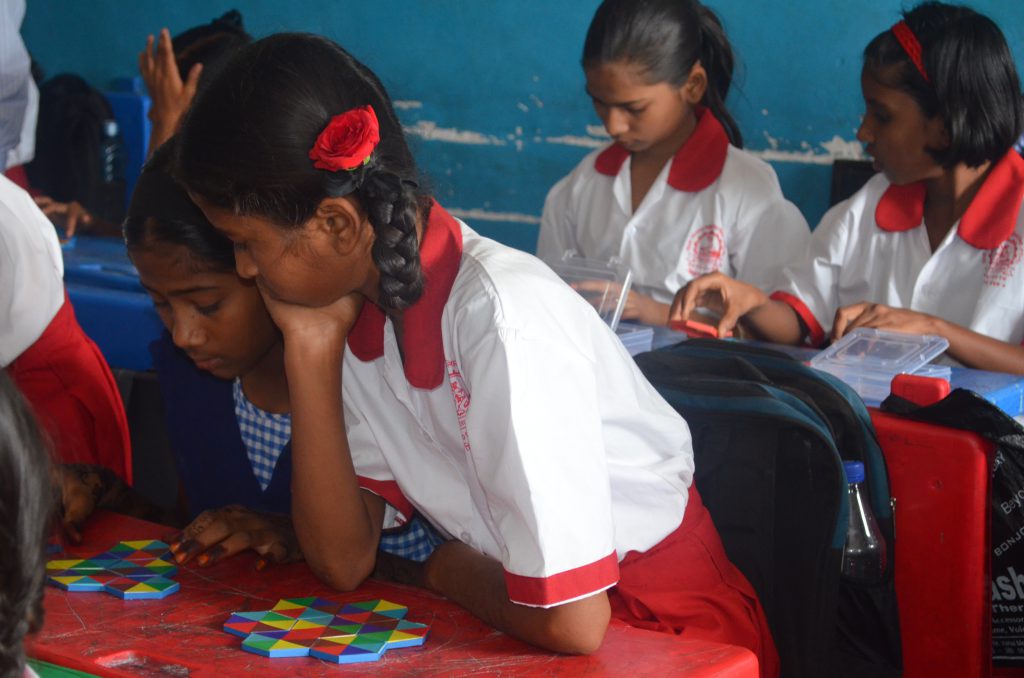 Tata Technologies Pune organized an Education Enrichment Program (EEP) with the help of Pune's leading Skill Development Company – Smart Champs. Volunteers spent time at Corporation Girls School at Bhumkar Basti Kanya Shala and contributed to learning the 'play way' through innovative Hexagon Puzzles and Geometrics Tricks – puzzles that have been designed to help school children think independently and sharpen their problem solving abilities.
*Source: http://www.un.org/sustainabledevelopment/education/