The Tata Sustainability Group (TSG) in partnership with Titan Ltd. hosted the Regional volunteer SPOC Meet in Bengaluru on 23rd August, 2022 (Tuesday) at the Titan Company Ltd, INTEGRITY, Veerasandra, Electronic City, Bengaluru.
 Apart from enabling the Tata Group Companies to embed sustainability into business practices, Tata Sustainability Group (TSG), has since 2014 been uniting all Tata Group employees onto a common volunteering platform – 'Tata Engage'. TSG liaises closely with specific points of contact (SPOCs) across all Tata Group Companies who champion volunteering at the enterprise level, and is committed to engaging with and building capacities of this 600+ strong SPOC Cadre, from time to time.
The objective of the Regional SPOC Meet in Bengaluru was to understand the group level volunteering context, facilitate cross sharing of ideas and enterprise level good practices and identify areas for synergy and collaboration between companies as well as with TSG. Forty two participants from eleven Tata Group Companies came together to pause, and reflect on the Tata group's volunteering goals, and deliberate, reassess and co-create means to achieve the Group Aspiration for 2025. 
Gauri Rajadhyaksha, Tata Sustainability Group, presented a group level overview of volunteering including the group performance in F22 and benchmark against global peers. She informed the participants that the Tata Group has clocked over a million volunteering hours annually for the past 6 years, a remarkable milestone. TSG and the Volunteering SPOC Cadre are now collectively embarking on a journey to achieve new milestones, guided by the recently (Tata Group Sustainability Council) approved volunteering vision.
Sridhar N E, Head Corporate Sustainability, Titan delivered the keynote address. He emphasized that in keeping alive the Tata Legacy of "Giving back" to communities it was time for employees to rise to "Give Beyond…." their skill sets, time and available opportunities through volunteering. He reiterated that the  volunteering SPOCs had an important role to play as influencers and evangelists and must continuously think outside the box to innovatively mobilize and engage with employees for volunteering. 
Four Tata companies, Titan, TCS, Tata Coffee and Tata Communications shared their volunteering approach and plans for the year ahead. The key learnings included the need to develop enterprise level means to celebrate and reward volunteers, keep the needs of the community central while designing volunteering opportunities and develop mechanisms for continuous cross sharing of good practices regionally to be able to timely and effectively leverage opportunities for collaboration. 
Shrirang Dhavale, Tata Sustainability Group, facilitated Group breakout sessions where participants brainstormed around the themes of 1) Collaboration 2) Quality 3) Communication 4) Reporting and 5) Tata Engage. The participants enthusiastically participated and presented their recommendations of what had gone well over the years, areas for improvement and areas for TSG to lend support to improve efficiency and impact through volunteering.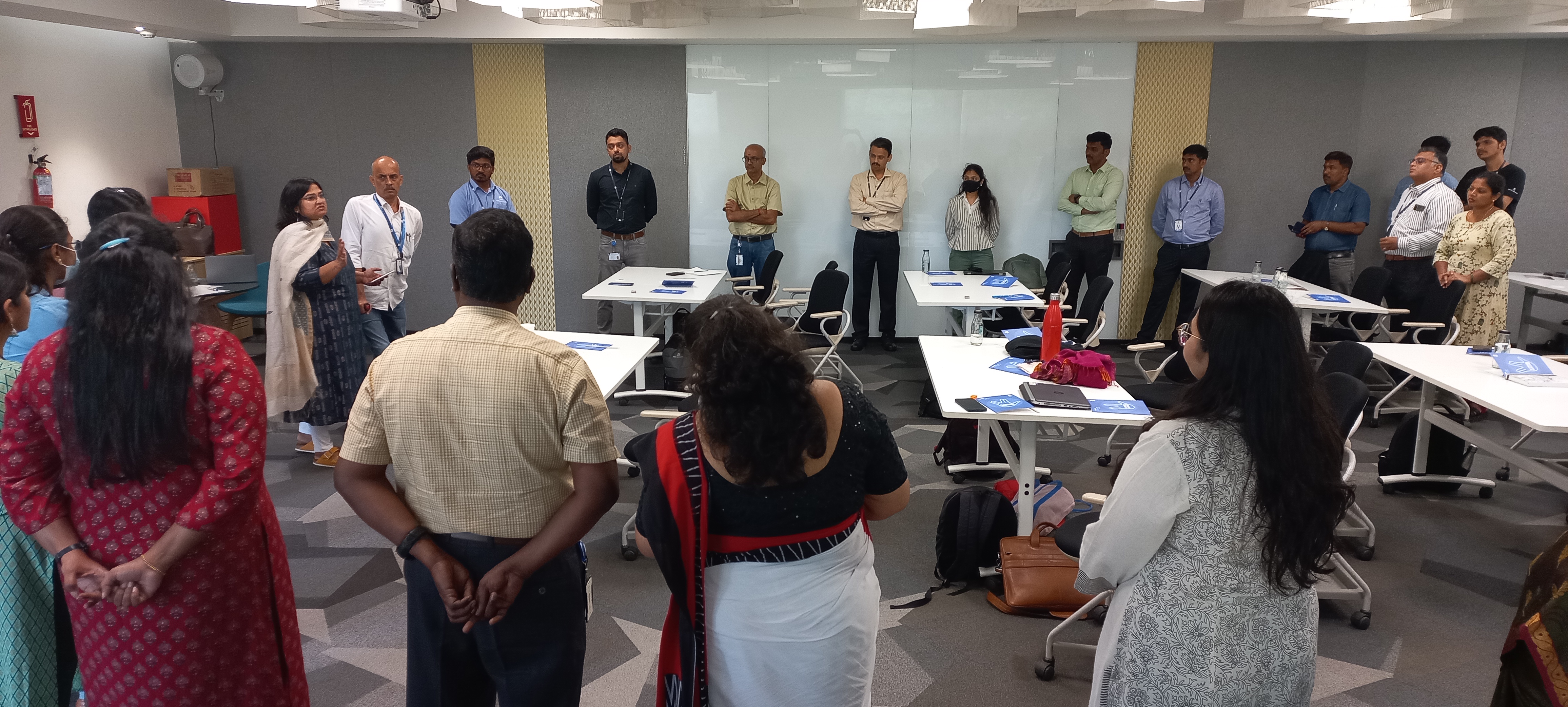 The meeting ended with a vote of thanks from Shrirang Dhavale.