The beauty of empowering is that your own power is not diminished in the end
~Barbara Colorosso~
Volunteering is an intensely satisfying pursuit. It allows us to utilise our spare time, do things we enjoy, and make a real difference to real people. More importantly, volunteering is a great way of ensuring that people and communities get encouraged to rise to the challenge, learn to stand up for themselves, and become independent. To that extent, it is a two-way street, quite distinct from charity.
During TVW6, volunteering activities have been underpinned by an urge to empower. Senior management from Tata Companies around the world, have devoted time and effort to imparting their expertise, leadership skills as well as passion to individuals and groups. They typify the maxim –  Give a man a fish and you feed him for a day; teach a man to fish and you feed him for a lifetime. This is precisely what some of the activities conducted under the aegis of TVW 6 were aimed at.
These initiatives may seem small in isolation, but are instrumental in seeding sweeping change as well as making our communities and future generations more confident in their abilities to take charge of their destiny.
Here are a few examples of 'empowerment in action' from TVW 6:
Demystifying Sexual Harassment law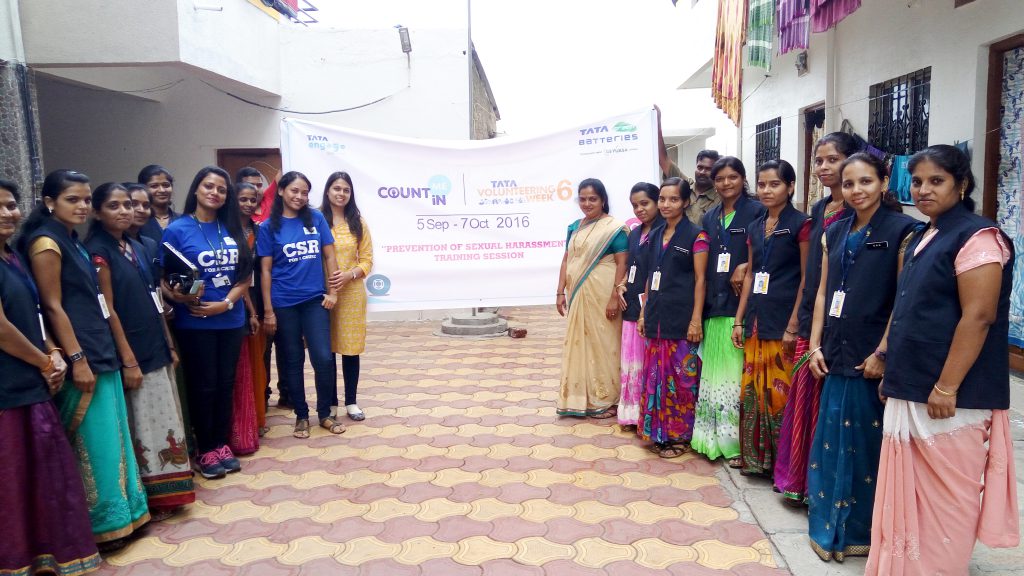 Volunteers from Tata Green Battery visited Kareshware school, in Pune, to sensitise teachers about 'Sexual Harassment of Women at the Workplace (Prevention, Prohibition and Redressal) Act, 2013'.  They took a cue from the recent movement around ensuring that women were aware about their rights, and the importance of consent. The teachers were taken through the basics of the law as well as the redressal mechanism in order that they may be prompt in dealing with any issues that cropped up. The teachers felt empowered with the information and knowledge that will help them deal with any form of harassment at work.
As we look ahead into the next century, the leaders will be those who empower others
~Bill Gates~
Getting to know the basics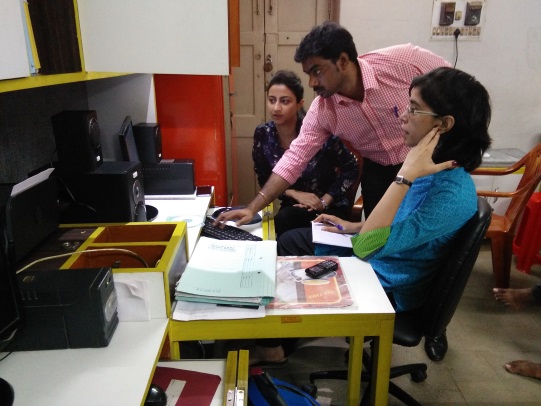 Empowerment can also take the form of helping inculcate skills. A team of volunteers from TSPDL, visited Gurukul Dance Academy, Golpark, Kolkata to impart training on Microsoft Word, Microsoft Excel, Microsoft Power Point Presentation-Basics, Photoshop Basic & Maintenance of soft copy of files and folders. This was aimed at improving technical skills of the academy and enhance their employability.
A 'pretty' good opportunity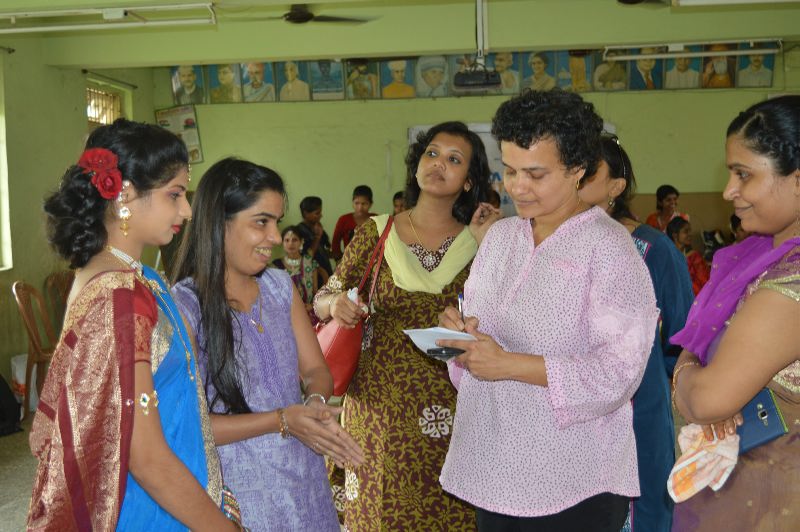 Rallis volunteers from Mumbai organised a bridal make up competition for women and judged them on various parameters, like type of makeup, fineness in sari draping, grace in hair styling, all to be done under limited time constraints as well as resource. The winners were rewarded with beauty materials to motivate them to start their own ventures without being dependent on male members of family.
Health to wealth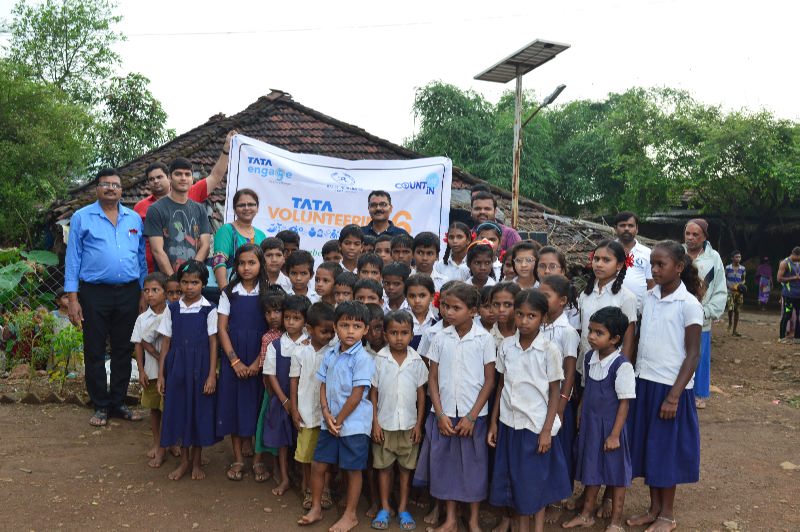 General Manager, Corporate Sustainability, along with volunteers from Rallis India and Tata Realty, Mumbai visited two tribal villages Kalam Pada, Vikramgarh and Krmirre, Jawahar. They interacted with many villagers and discussed their concerns regarding daily survival and also assured them support essential for their advancement. Children from villages were given health and hygiene awareness through an interesting medium of puppet shows that allowed better immersion and understanding.
Making voices heard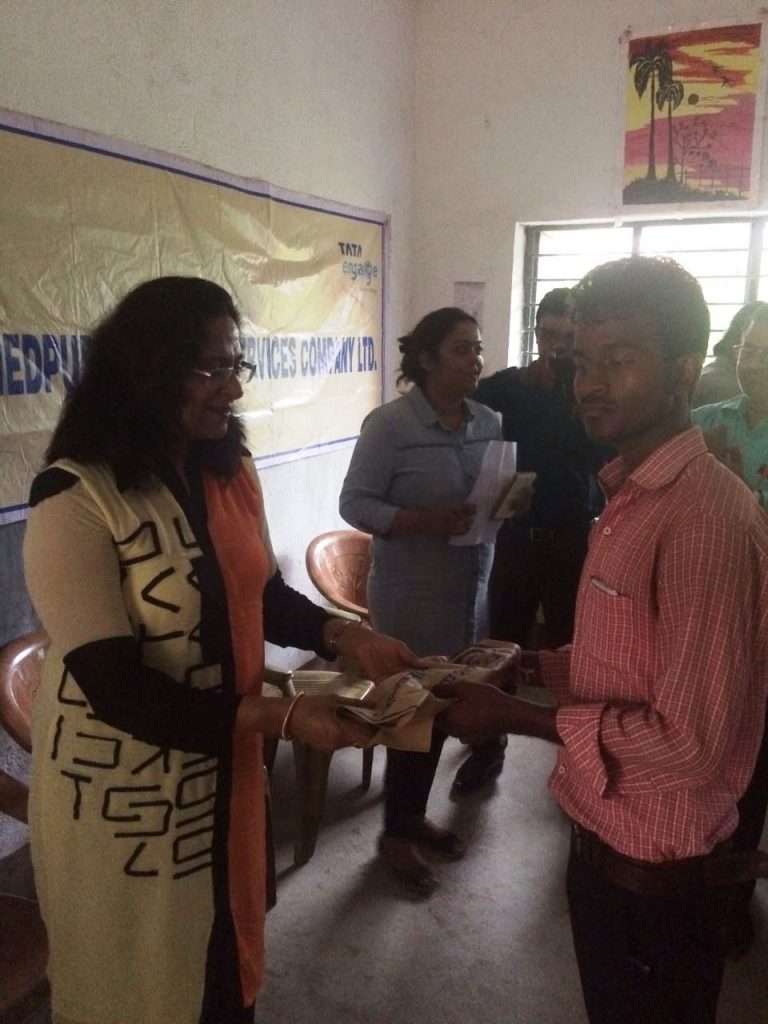 Volunteers from JUSCO, Jamshedpur, organised a debate competition for the students of SS high school. The initiative was organised to ignite the young minds and bring their thoughts about current issues onto the forefront. The students showcased a great deal of enthusiasm as they discussed and on various issues that are relevant to the society. The initiative also helped the students shed their fears and become more confident at public speaking.
Kicking it right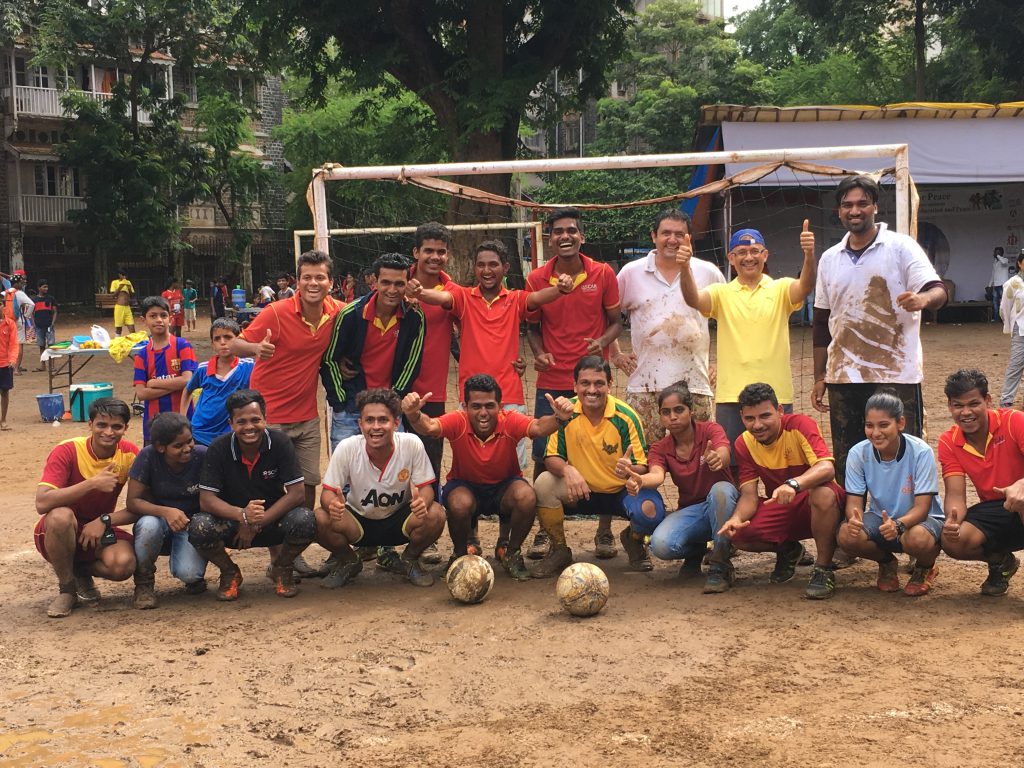 Skill set development is a major aspect of TVW6 and how could sports be left far behind! Volunteers from Tata Sons Mumbai, along with GEC member Mr. Harish Bhat engaged in a friendly football match with the community children. The kids outshone the adults not only in terms of enthusiasm but also in terms of performance.
Food for Thought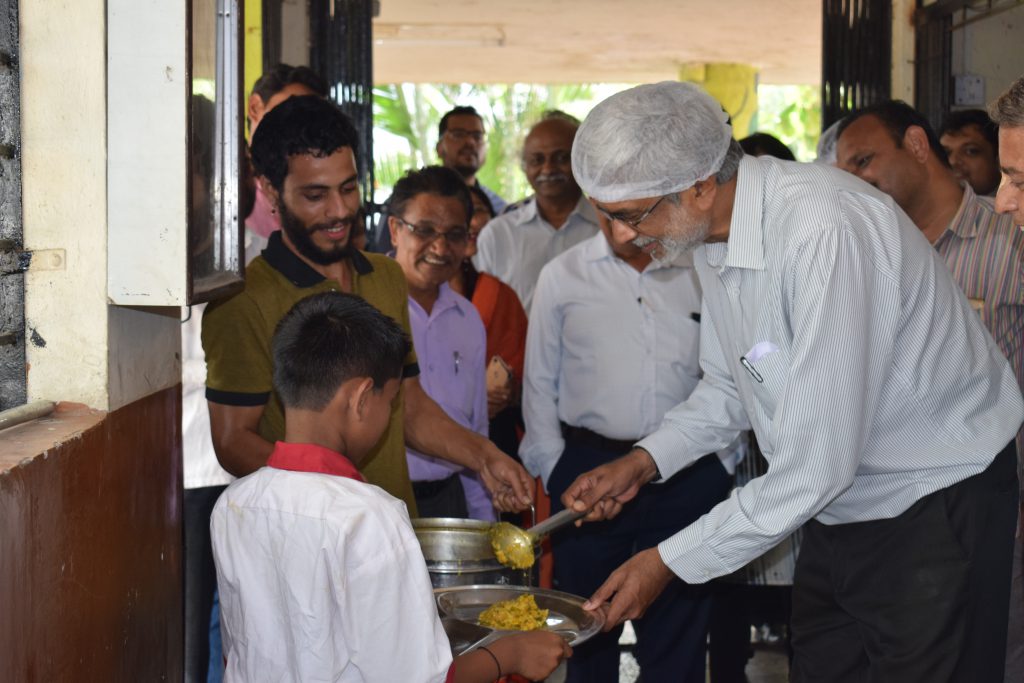 The chief of TSG, Shankar Venkateswaran with volunteers from Tata Technologies distributed mid-day meal food to school children. The Volunteers collaborated with Mid-Day meal Food Relief foundation center to distribute lunch. Post the scrumptious meal, the volunteers spent quality time with kids by helping them solve games and puzzles. The games and puzzles were distributed by Smart Champs, Tata Technologies' partner in this volunteering activity. And, guess what? The kids managed to crack the puzzles; puzzles that even bankers found hard to solve.
That's the beauty and strength of encouragement, empowerment and role models – they catapult you to whole new levels of growth.