Change is good. Autumn has officially started in North America and as a famous singer once sang, in a much loved song – "It's the most wonderful time of the year"; a season when every leaf turns red or gold (almost there, still a bit of green around us in these pictures). But, while seasons 'keep-a-changin', interesting presidential candidates come and go, and while we marvel the beauty of how constant change is – there's also another thing that I've found to be fairly etched in stone when it comes to consistency – the spirit of volunteering in Tata; especially the volunteering spirit of our group at TCS-GE.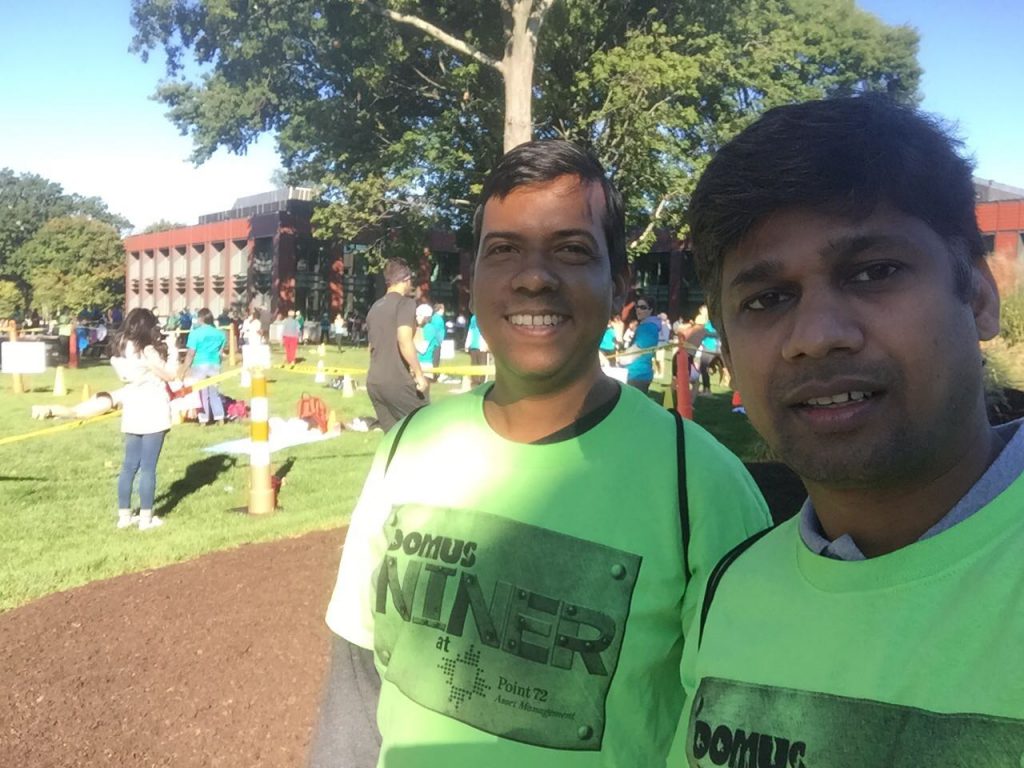 This time, we were volunteering at an annual athletic event – The Domus NINER 2016, a challenging athletic competition that's more interesting than a triathlon but not as dangerous as the Tough Mudder or that crazy race done at midnight in chest-deep cold water. Icing on the cake – everything that happens at the Domus Niner is all for charity!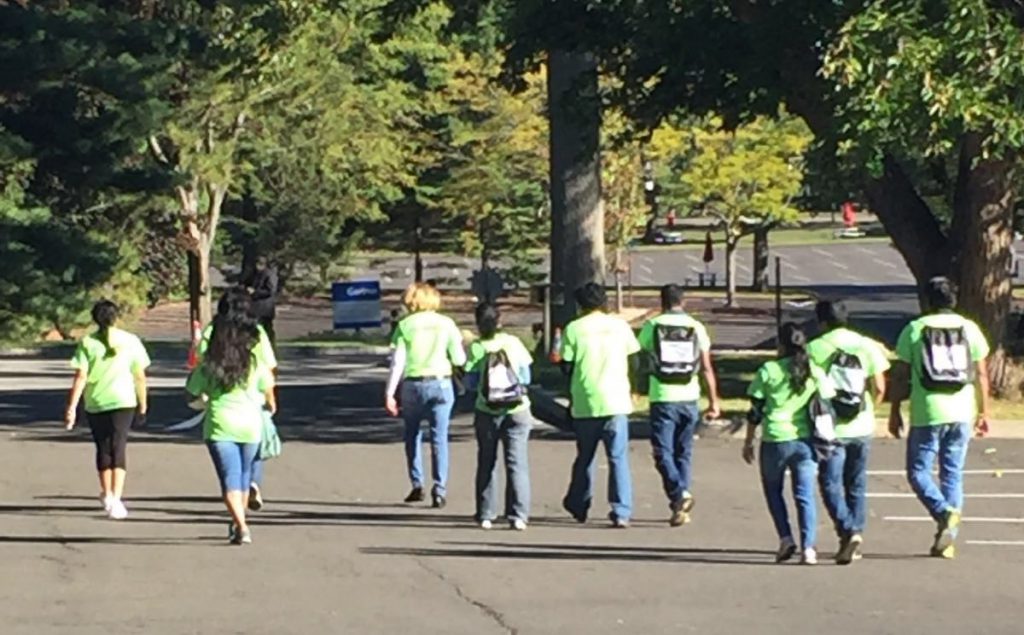 Athletes have to do hand-release push-ups, burpees, plank, lunges, plus a run and swim. I'm diving into the details of everything now, because it was just so much fun – the relay run course consists of a 499-yard Swim in Long Island Sound, 49 Burpees, 199 Lunges, 299 seconds of Plank Hold, 79 Hand-Release Push-Ups and a 0.99 Mile Run.
The event day was fabulous and well arranged for the 130+ competitors, all with the help of over 100 volunteers, 19 of whom were from TCS-GE. The event was hosted on the bright morning of Sunday 25th September at gorgeous campus of Point72 Asset Management Stamford (CT).
Our volunteer group got the responsibility to maintain the course-support and cover the finish line. It was fun to watch all the resilient athletes competing, and cheering for them as they reached the finish line. It makes you think about what motivates people to pay to do these activities – sure it's a charity run and it's your good deeds for the day, but I also think it's the memories you're making along the way. What a story to tell your kids. Let's also not forget that wonderful feeling of accomplishment when you finally finish something you never thought you could do in the first place. As for us volunteers, the feelings are mutual – it was great weekend fun volunteering for this event. This time's activity had all the right ingredients for a great TVW6 episode – autumn beauty in the great outdoors, relaying for charity, and the sense for fulfillment after a good day's work. We really looking forward to more such opportunities.
About the Author:
Gaurav is an enthusiastic volunteer from TCS-GE, ISU North America. He was one among the group of 19 associates from the TCS team that had volunteered for Domus Niner this year.