"Cleanliness is next to godliness". Most of us have grown up writing essays on that phrase in school or getting it ingrained in our conscience during Moral Science class. After that, it has been mostly about ruing the lack of 'civil sense' and admiring the shiny streets of countries abroad.
We've grown up, ever so particular about not having a hair out of place when we go for a dinner date, but seem oddly immune to the dirt and garbage strewn carelessly across the street. Somehow, what is on one side of our walls matter so much more than what lies on the other. But progress – lies in the ability to keep an eye on the future – to visualise a cleaner tomorrow and trace it back to setting all those wrongs right. Baby steps at a time.
There's a huge upside to cleanliness in our surroundings. For one, it makes our environment healthier and safer. For another, it enables a more efficient garbage disposal. It also helps makes a more sustainable world. One that cares for nature and its bounty. Lastly, and most importantly, it's example setting for young minds around us – the ones who will model our habits and inherit this world.
Which is why, cleanliness drives are must haves through every edition of Tata Volunteer Week. Employees across companies always count themselves in when it comes to getting their hands dirty, so that our country, our city and our locality could be cleaner.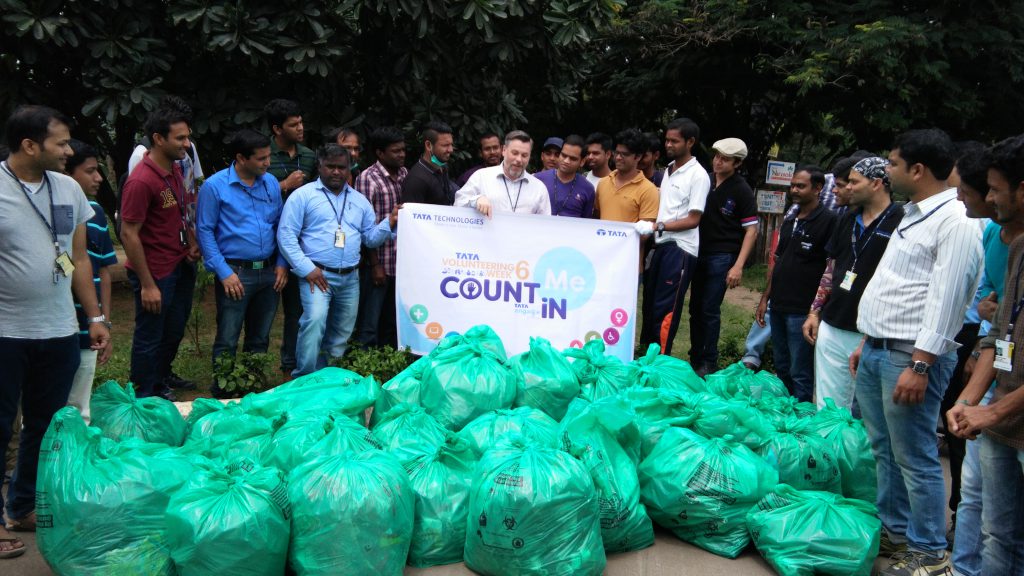 From steps to strides – Tata Technologies' volunteers counted themselves in, this TVW6, with a  grand clean up drive. The results were a sight for sore eyes.
During the month of September, and as part of the Tata Volunteering Week 6, we witnessed inspiring moments of personal effort and collective initiative on every single day, across locations. Companies participated in cleaning beaches, public gardens, lakes and footpaths. Some even pledged to keep the areas around their offices clean throughout the year.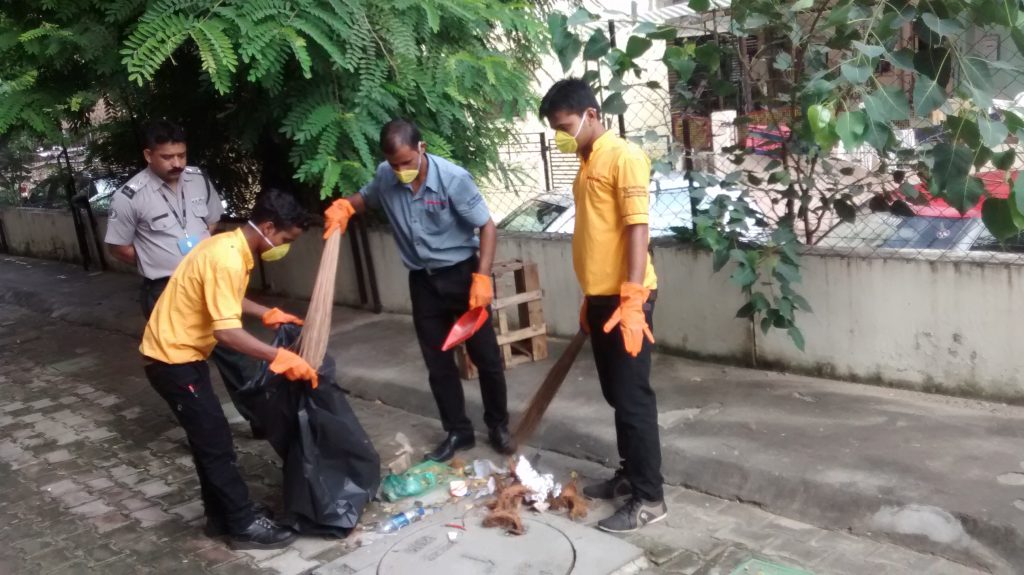 Ginger Hotels' volunteers run an extensive clean up drive in the streets of Ahmedabad.
Volunteers from Ginger Hotels participated in clean-up drives in areas adjacent to their property across Mangalore, Mysore, Bangalore and Thane. In Ooty, TVW 6 participants cleaned a 2.5 km stretch removing hundreds of liquor bottles, and other garbage. In Aurangabad, the focus was on heritage sites such as  the Nahr-e-Ambari and Salim Ali Sarovar, which were in a bad shape with overgrown brass, plastic and litter everywhere.
Post the Ganesh Chaturthi festivities in Mumbai, over 100 volunteers from Taj Corporate Office, Taj South Mumbai Hotels and Taj SATS joined hands with government officials and assisted in cleaning the beaches and streets. Those familiar with the festival may know that post the Visarjan, the beaches are strewn with garbage, flowers and unsubmerged parts of the Ganesha idols.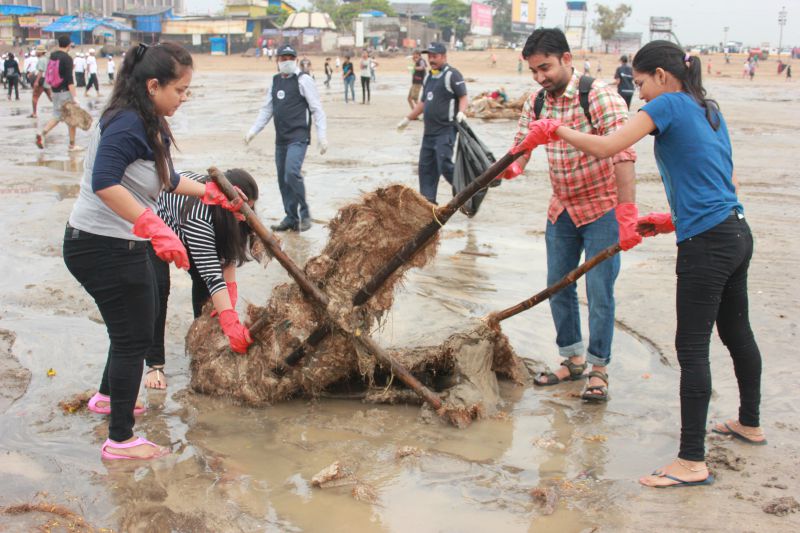 TCS Volunteers help clean up the beach after annual Ganesh Visarjan celebrations, in Mumbai.

Tata Metaliks, Kharagpur, decided to involve school children with them in their effort, ensuring that the generation that will inherit a healthy planet. The students pledged to keep their school and its surroundings clean, habitually.
Down in the pretty isles of the Maldives, Taj Hotels took up an extensive lagoon clean-up activity. "Such activities make us realise the importance of looking after our environment. Guests who witnessed our efforts appreciated our commitment to ensuring clean and safe snorkelling that was not harmful to marine life", says volunteer Kenneth Rocha.
According to Thilina Chandrasekara, from Vivanta by Taj Bentota: "Our aim was to make The Bentota Beach a better experience for tourists and make the coastal areas safer and cleaner for both beach-goers and marine animals alike. This can also generate more jobs, and boost the coastal economy during the festive season'.
The TVW6 efforts in cleanliness went beyond immediate actions, and extended to spreading awareness amongst children and adults. Their efforts had an instant impact on passers-by, who gladly joined in to help out. Locals and civic authorities were impressed and grateful for the work of Tata Volunteers around the world, and this drive received a lot of appreciation. From Udaipur to New Jersey, the single minded focus on leaving a cleaner world behind resonated with everyone.
TVW 6 ends on October 7. The mission however, doesn't.