| | | | |
| --- | --- | --- | --- |
| | | Launch of Bio diversity club | Coastal Gujarat Power | Mundra |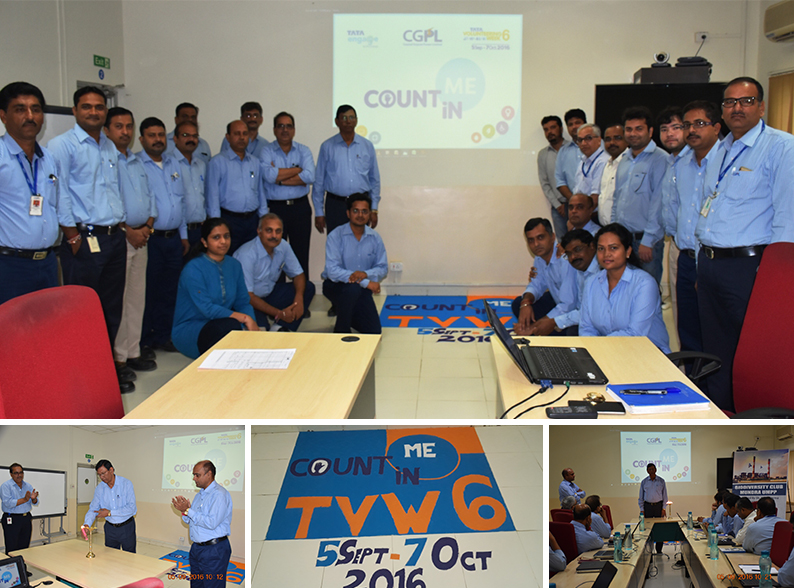 ED & CEO, CGPL (Tata Power) along with the senior leaders launched Tata Volunteering Week 6 (TVW6) by lighting a lamp. He appealed to all employees and their family members to participate in all the volunteering programs. The message of Group Chairman was read out before all the team members of CGPL (Tata Power). During the day, CGPL Bio-Diversity Club was formally inaugurated and received large numbers of nomination from the CGPL volunteers. During the day event, all were briefed about different activities which have been planned during TVW6.
| | | | |
| --- | --- | --- | --- |
| | | Visit to an old age home | Tata Business Support Services | Jamshedpur |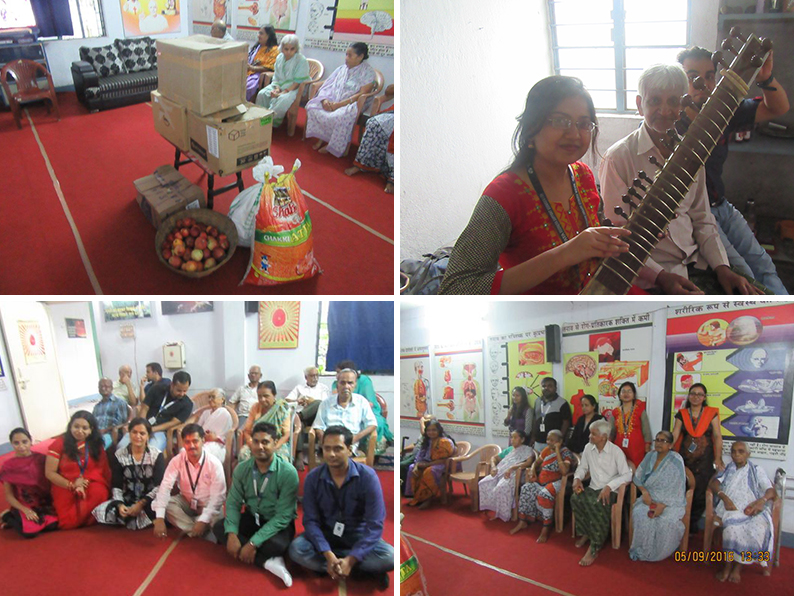 On the eve of International Charity Day & Teacher's day, 15 Tata BSS volunteers from Jamshedpur spent half a day at Aashirwad Bhawan-an old age home. The volunteers greeted the aged residents and provided grocery provisions that would them last a month. In addition, the volunteers listened to their concerns and noted down requirements for their next visit. The residents were also entertained with music and narratives.
| | | | |
| --- | --- | --- | --- |
| | | Cleanliness drive | Ginger Hotels | Bangalore |

A group of 14 volunteers actively engaged in cleaning two bus bay & road divider garden adjacent to the hotel. These bus bays are widely used by hundreds of employees and pedestrians who work in the Whitefield zone.
| | | | |
| --- | --- | --- | --- |
| | | Safety pledge | Tata Business Support Services | Jamshedpur |

A group of 20 volunteers from Tata BSS Jamshedpur took a Safety first pledge on the eve of Teacher's Day. They pledged to keep their colleagues, friends, family & by standers safe by ensuring that they follow standard safety measures. These safety first champions will serve as model employees to those who take safety lightly and in turn, will train others to follow protocols and prevent mishaps.
| | | | |
| --- | --- | --- | --- |
| | | Saving endangered species | Tata Chemicals | Mithapur |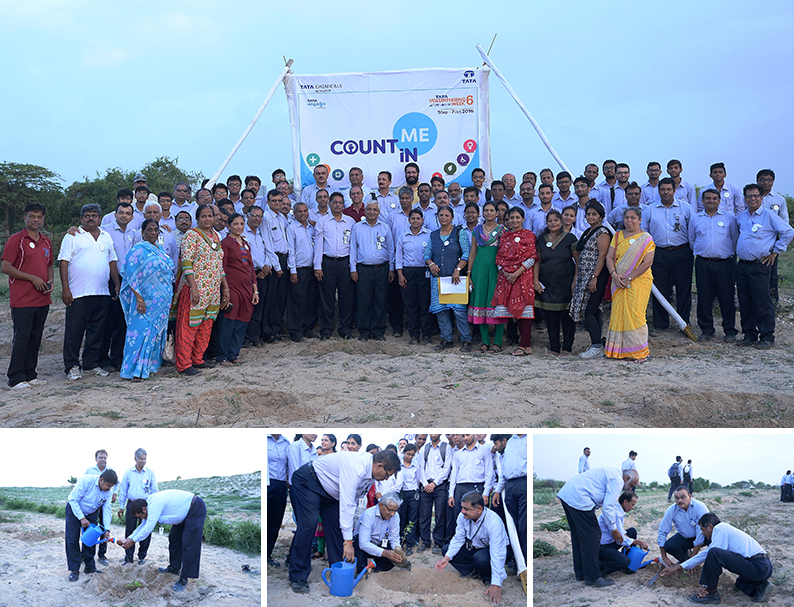 TVW6 was launched at TCL, Mithapur with a plantation drive to save the endangered Gugal (Commiphor wightii) species. A total of 83 volunteers comprising of location head, senior executives, officers, employees and family members participated in this volunteering activity. Gugal is a medicinal plant, much valued for its resin. The Okhamandal region where Mithapur is located was considered to be a stronghold of Gugal. However, the sharp decline in the population of this plant all across India has led to this species being listed as endangered. A 30 acre exclusive plantation of Gugal is being developed in a phased manner at Mithapur. Volunteers have been working on this project for the last 2 years. Apart from conservation of endangered Gugal plant, this project is also expected to help check the spread of Prosopis juliflora weed along the nesting grounds of the endangered Green Sea Turtles at the Mithapur beach.
| | | | |
| --- | --- | --- | --- |
| | | Inter school drawing competition | Tata Steel | Jamshedpur |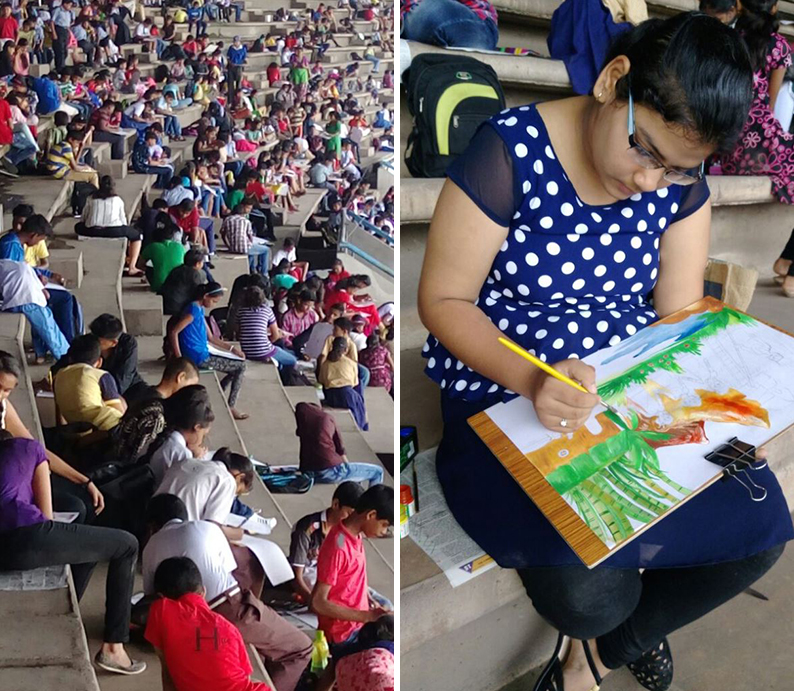 Tata Steel's Corporate Social Responsibility department organised an inter-school drawing competition at JRD Tata Sports Complex and Pandit Raghunath Murmu Academy in Karandih. The theme was `tribals and their habitats', and `tribal culture'. The drawing competition was an attempt to offer insights of the indigenous cultures and traditions to school children. Nearly 1,200 students from 60 schools of Jamshedpur and its peripheral areas participated in the Inter-School Drawing Competition. The Volunteers from Technical Education, Urban Services and sports department helped in the registration process and conduct the program smoothly.
| | | | |
| --- | --- | --- | --- |
| | | Promoting use of paper bags | Tata Motors | Jamshedpur |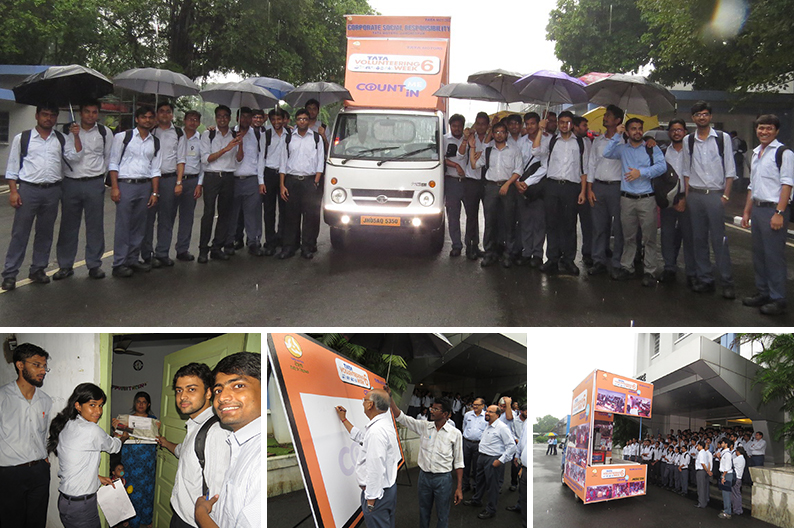 TVW 6 was ceremoniously launched by the GM (ER, Welfare & CSR) at Tata Motors, in the presence of Senior Leaders, GET Club members and Team CSR in front of the General Office. The launching was observed by signing on the Pledge Board, screening of an in-house produced documentary film on employee volunteering and Tata Group level documentary film on TVW6. Group Chairman Mr. Cyrus P Mistry's message was read out followed by flagging of a mobile kiosk which went through the Telco Colony with Employee Volunteers who made house visits and distributed newspaper bags as part of a campaign against use of polythene bags. The news paper bags were sourced from a non-profit organization working for the causes of promoting livelihood amongst destitute women and promotion of education for school dropout children living in the slums under difficult circumstances.
| | | | |
| --- | --- | --- | --- |
| | | Promoting traditional tribal art | Tata Motors | Jamshedpur |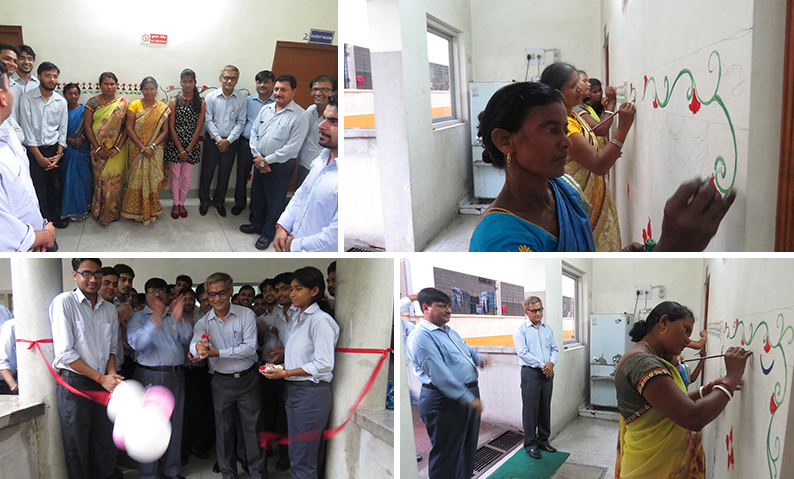 Tata Motors GET Club members observed TWW 6 by promoting a traditional tribal art form called 'Sohrai'. Sohrai is painted on the mud walls in the village households by tribal women artists. Unfortunately the art form is slowly vanishing. To promote the art and the artists, the GETs invited women artists from the tribal village named Rajdoha and had the wall in front of the guest room painted. On completion of the painting the women artists would be remunerated by the volunteers.
| | | | |
| --- | --- | --- | --- |
| | | Plantation drive | Tata Motors | Pantnagar |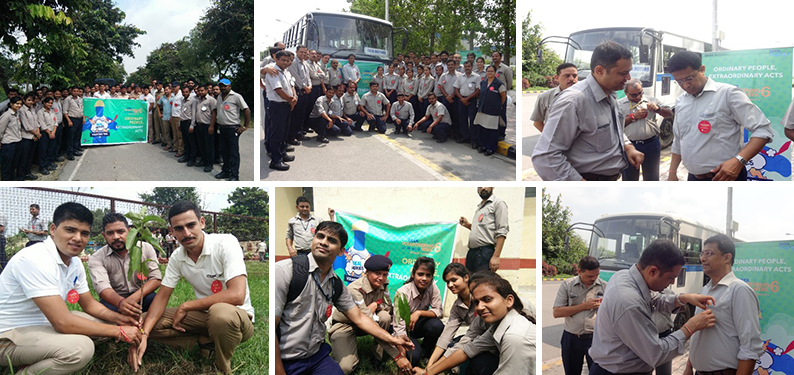 Tata Volunteering Week (TVW) VI was launched at Tata Motors Plant, Pantnagar wherein the Plant Head along with Senior Leaders addressed the volunteers and appreciated the enthusiastic spirit of volunteering. The TVW VI was kicked off by flagging off the volunteer's bus by the Plant Head. 50 volunteers participated in the plantation drive in the police line in coordination with police departments and partner organization. The Head HR set the context of the volunteering and enlightened the audience with the objective and expected outcome.
| | | | |
| --- | --- | --- | --- |
| | | Celebration of Teachers day | Tata Steel | Jamshedpur |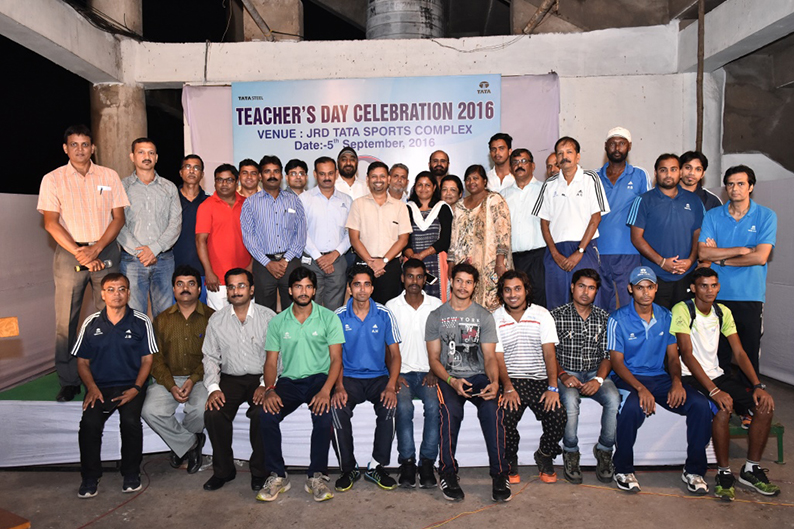 On Teachers day celebrations the students of sports department performed various types of cultural programs and activities as a token of love and respect towards their sports teachers. Students also gave personal gifts to their favourite sports teachers to express their affection and gratitude. Teachers also feel special as their hard work and honesty is recognized on this day. A team from Sports department volunteered their services for this event.
| | | | |
| --- | --- | --- | --- |
| | | Conducting a plantation drive with the children | Tata Steel | Jamshedpur |

I Blast Furnace has adopted a Primary School in Hariyakocha Boram in April 2016 wherein a team of I BF visits the school every month to conduct sessions and activities on various topics for the children and bring improvement in their lives. The theme for the month of September visit was Environment. The I BF team along with students and teachers of the school planted saplings in the school premises and created awareness about the importance of trees in our lives.
| | | | |
| --- | --- | --- | --- |
| | | Tree plantation drive | Tata Steel | Jamshedpur |

RM department of Tata Steel, West Boakaro has been relentlessly working towards environment conservation and is committed to the sustainable growth, protection and conservation of nature. In recognition of this commitment a tree plantation drive in West Bokaro organised on the occasion of Tree Plantation Week.