| | | | |
| --- | --- | --- | --- |
| | | Celebrating International Women's Day | CGPL | Gujarat |

Women Officers from Coastal Gujarat Power Limited (Tata Power) spent the day with the Women workers working under various contractors inside the plant premises. It was really a great moment for the Women workers. The volunteers discussed with them on the issue of Health, Safety, wellbeing and family life. The day of the event was also very important as it was International Women's Day. At the end of the day, the volunteers cherished the opportunity to give their quality time for the real cause.
| | | | |
| --- | --- | --- | --- |
| | | Swachh Bharat Abhiyan | Ginger Hotels | Pune |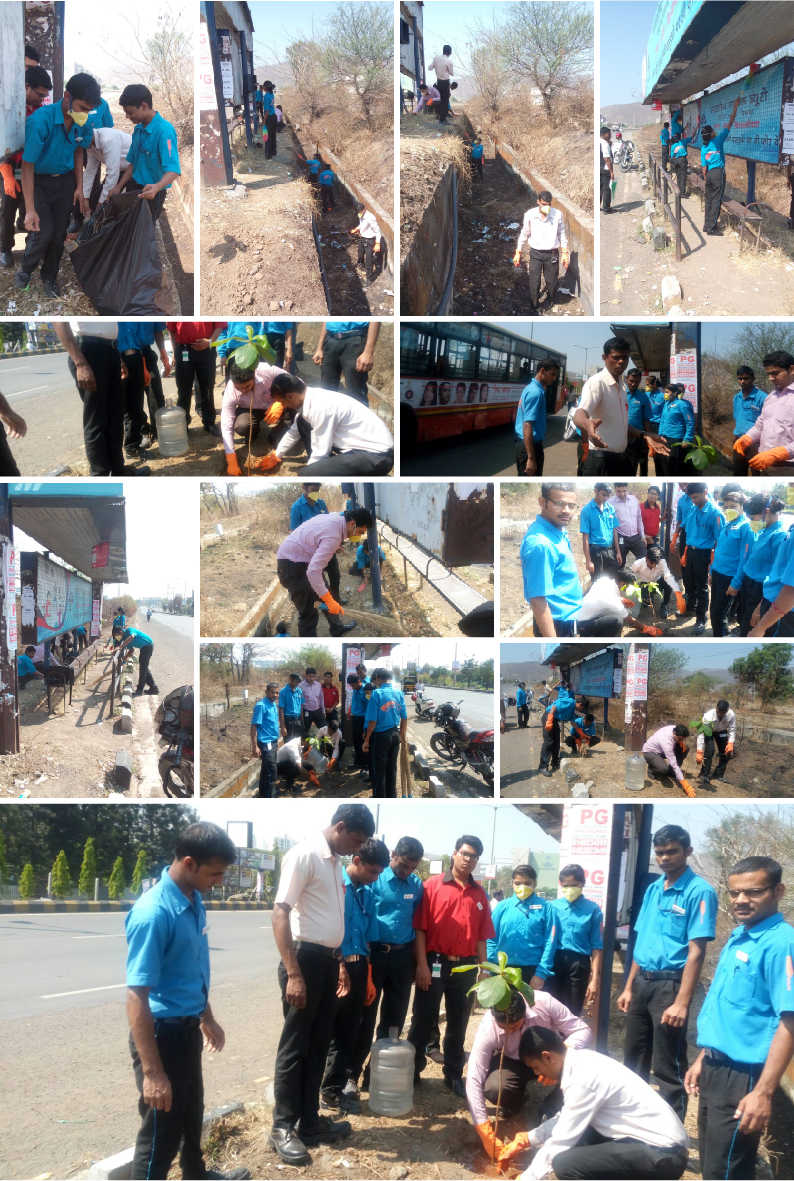 The volunteer team comprised of Roots Corporation employees and Vendor Partners. The hotel has an unused bus stop outside our hotel in Hinjewadi, Pune. The bus stop located is in the heart of IT Park where there is a lot of road traffic. This bus stop was not in use just because it was not clean. Moreover as it's located in the heart of IT Park pollution is also one of the biggest aspect because of less tree plantation.
Enthusiastically all volunteers thought to first clean the entire area of bus stop and contribute towards "Swachh Bharat Abhiyan". The volunteers also contributed to minimize the pollution in this area by planting some tress. Trees planted would be use for both reason to reduce the pollution and in future people using bust stop can wait under the tress shadow in this hot summer during day time.
| | | | |
| --- | --- | --- | --- |
| | | Donation of clothes | Indian Hotels | Hyderabad |

In relation to the ongoing Tata Volunteering Week, Team Taj Krishna - Hyderabad extended its support to the local NGO named "Family Eduvision".
Family Eduvision is an NGO, with 10 institutes across the Hyderabad city which sponsor number of projects helping the local small orphanages and other local communities which lack basic facilities and amenities to support themselves, and Family Eduvision seeks sponsorships to maintain such projects. Also they reach out to the MNC's, organization and various other companies. To support this noble endeavour driven by the NGO, Team Taj Krishna extended its hands and donated the Lost & Found items and other old clothes. The NGO representative was deeply touched and expressed his gratitude. He even conveyed his desire to have such venture on continuous basis, which was endorsed by team Taj Krishna, Hyderabad.
| | | | |
| --- | --- | --- | --- |
| | | Donation of computers | Indian Hotels | Udaipur |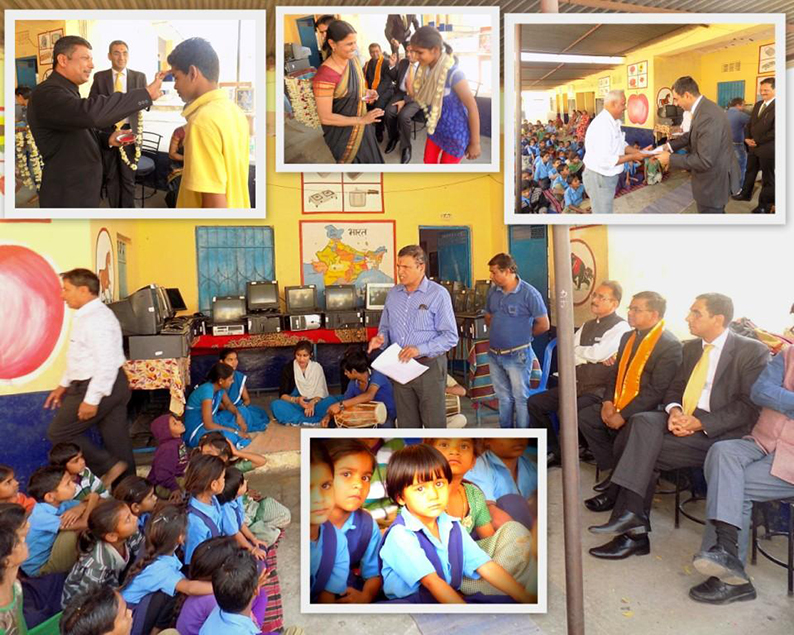 3rd March 2016 at Taj Lake Palace was a perfect beginning of Tata Volunteering Week 5. The CDAG team at Taj Lake Palace had decided to focus on education of less privileged children. In the first phase of TVW 5, the hotel planned for distributing computers to Upper Primary Government Schools of Badi Village Panchayat in Udaipur district.
The CDAG team had coordinated with the District Education Officer for this initiative. Three schools in the Panchayat were identified and 15 nos. of computer sets (along with basic accessories) were taken out from hotel and were equally distributed among the three schools. The event was unforgettable for all attendees including students, teachers, CDAG team, volunteers from hotel and government officials. The event was organised in govt. school of village Hawala Kala in Badi village Panchayat. It was a wonderful experience where General Manager addressed students and also gave speech on good hygiene and cleanliness practises.
The students gave cultural performances and sang patriotic songs. It was stunning to see the amazing acrobatic performances by the students.
| | | | |
| --- | --- | --- | --- |
| | | Joy of Giving | Tata AIA Life Insurance | Guwahati |

As per the local initiative "Joy Of Giving" on International Women's Day we have set up donation boxes at hub branches for collecting women apparels , sanitary items and goods which was to be handed over to local NGO's working for women empowerment and betterment.
Our first lot of collection was today handed over to GLOBAL ORGANISATION FOR Life Development (GOLD) under Ministry of Women & Child Development Government of India , which runs 2 shelter homes in Guwahati for underprivileged Women. We went to the shelter home called UJJAWALA, situated in Sixmile, Guwahati which houses women saved from human trafficking and handed over the collected items.
| | | | |
| --- | --- | --- | --- |
| | | Blood Donation | Tata Hitachi | Jamshedpur |

Celebrating Founder's Day and marking start of TVW 5, on 3rd March'16 Tata Hitachi, Jamshedpur organized a Special Blood Donation camp at its Blood Donation Center. Senior Executives and employees very enthusiastically took part in contributing for the noble cause. In the camp 78 units of blood were collected. Tata Hitachi is corporate donor of Indian Red Cross Society and have been recognized regularly for the contributions made by the employee volunteers in saving lives in distress
| | | | |
| --- | --- | --- | --- |
| | | Visit to an orphanage | Tata Housing | Delhi |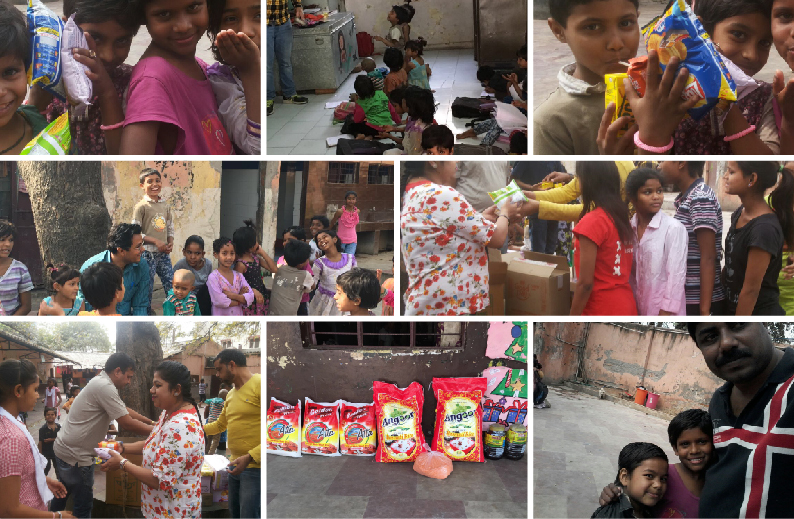 A team of 6 volunteers & 2 family members from our company visited Khushi Rainbow Homes, an Orphan (Girls Hostel) situated at Okhla. There were 99 children in the house, age ranging between 06 yrs to 17 yrs. After arrival, all volunteers were engaged in spending quality time with each of the children, sharing thoughts and feelings. Children recognized few of the volunteers as we have visited their last year too. Snacks was served to them. We played Kabaddi & football with children's which was thoroughly enjoyed by all children's and they actively participated. We have donated Grocery Items to children's through NGO partner. Volunteers moved off with a promise to visit again very soon.
| | | | |
| --- | --- | --- | --- |
| | | Visit to a Malnutrition Treatment Centre | Tata Motors | Jamshedpur |

Employee Volunteers from Team Canteen Services visited the Malnutrition Treatment Centre and encouraged the mothers of severely acute malnourished children undergoing treatment. They came to understand the gravity of the widespread prevalence of malnutrition amongst children up to the age of five and how Tata Motors was combating the problem through a Public Private Partnership(PPP) mode with the National Rural Health Mission(NRHM) of the Government of India. Moved by the condition of children when they come for admission at the Centre, how they are being taken care and discharged only after 15 % weight gain, they pledged to help the Centre in whatever possible ways.
| | | | |
| --- | --- | --- | --- |
| | | Awareness campaign | Tata Projects | Hyderabad |
TPL organised an awareness creation campaign on safe drinking Water, Health and clean sanitation to make a positive contribution to the society. This program will create an impact to the rural community on safe drinking water, health and clean sanitation which is presently lacking among the rural community our employees participated in this initiative and make a difference to the community. The team visited Vepur Village, Hanwada Mandal, Mahaboobnagar Dist. On 06th-March-2016 conducted awareness program on safe drinking water, clean sanitation and health and conducted door to door survey and took feedback from the villagers by interacting with the community. The Conducted awareness programs with the help of flip charts, Leaflets and electrolyze demo to the villages.
| | | | |
| --- | --- | --- | --- |
| | | Discussion on environment protection | Tata Sponge | Orissa |

On the occasion of Founders day and TATA Volunteering week-5 on 03-03-2016, TATA Housing (New Haven Project, Bangalore) team organized a Blood Donation camp in Association with Lions Club . Not only TATA Housing employees, even the contractor staff showed a great enthusiasm for Blood donation. There were a total of 35 Donors.
| | | | |
| --- | --- | --- | --- |
| | | Celebrating Women's day | Tata Steel | Jamshedpur |

Tata Steel celebrated International Women's Day by organising a session for all the lady officers of the company. It was more of an interactive session between the real life women heroes and the officers. Lady officers volunteered their time for the same. A webcast with Padmashree Dr. Sruti Mohapatra was also organised.
| | | | |
| --- | --- | --- | --- |
| | | Awareness talk | Tata Steel | Jamshedpur |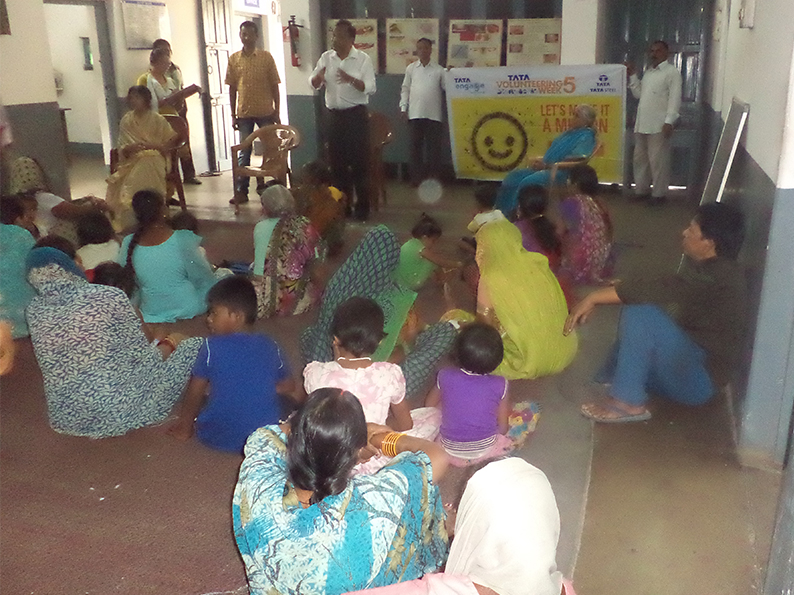 An awareness talk on Health was organised for the women of the surrounding bustees on the occasion of International Women's Day. Dr. P. C. Mahapatra took the session and explained the importance of women in the current society.
| | | | |
| --- | --- | --- | --- |
| | | Yoga session for women | Tata Steel | Jamshedpur |

A special yoga session for women was organised on the occasion of International Women's Day. A talk on the importance of health was also organised during the same.
| | | | |
| --- | --- | --- | --- |
| | | Corporate humgama on International Women's day | Tata Technologies | Pune |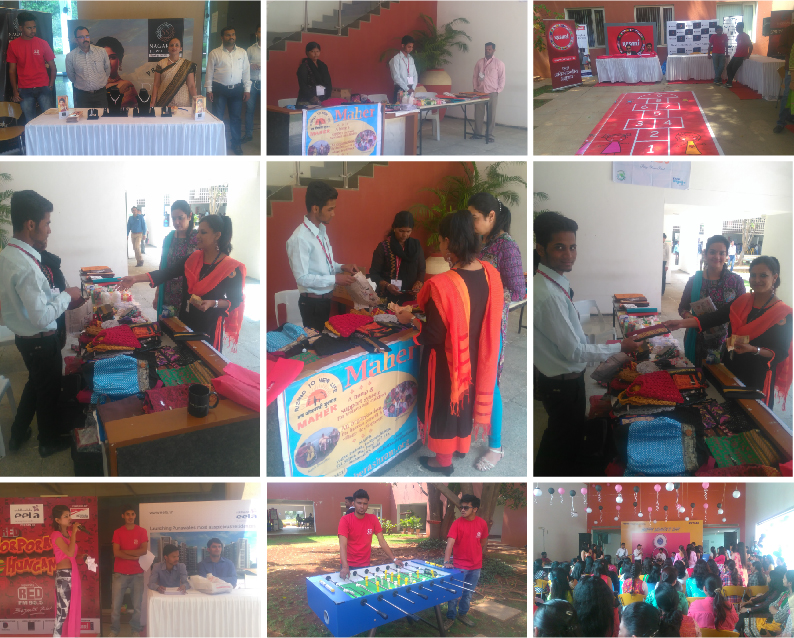 The volunteer team comprised of Roots Corporation employees and Vendor Partners. The hotel has an unused bus stop outside our hotel in Hinjewadi, Pune. The bus stop located is in the heart of IT Park where there is a lot of road traffic. This bus stop was not in use just because it was not clean. Moreover as it's located in the heart of IT Park pollution is also one of the biggest aspect because of less tree plantation.
| | | | |
| --- | --- | --- | --- |
| | | Kids Carnival | TSPDL | Kolkata |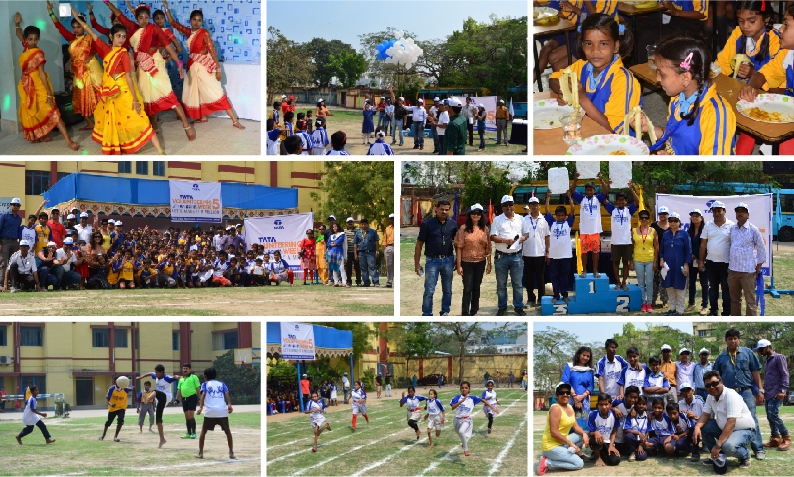 Tata Steel Processing & Distribution Limited (TSPDL) successfully celebrated KIDS CARNIVAL as a part of its TVW- 5 at Frank Anthony Public School on 5th of March 2016. The event was organised for the students of Calcutta Rescue, an NGO Partner of TSPDL. The Students from Class III to IX participated with full enthusiasm & zeal. The program began with welcoming the students and individual sports shirts, with the logo of TVW 5 were gifted to all the 110 participating students. After a sumptuous breakfast the Kid's Carnival was inaugurated by releasing colourful balloons to the sky. After the inauguration ceremony different sports events was organised for different classes of students which included flat race, obstacle race, passing the baton, football match & musical Chair. Twenty Volunteers from TSPDL participated in this event. Students who stood 1st, 2nd & 3rd in the respective events were given prizes. The students enjoyed lunch after the completion of the sports activities. In the second half a Quiz Competition was conducted for the students in which questions were asked from various fields like science, history, geography, current affairs etc. The day long programme was concluded by the beautiful cultural programme presented by the students from Calcutta Rescue.